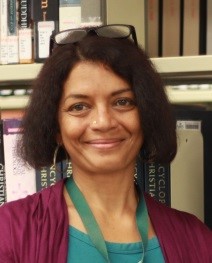 Dr. Vidya Natarajan, Writing Program Coordinator
Dr. Natarajan worked in the publishing industry in India, and since moving to Canada in 2002, has taught Writing, English, and Creative Writing. She has written fiction and scripts for graphic novels.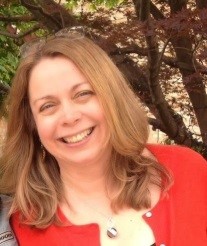 Dr. Dorothy Nielsen, Creative Writing Consultant
A former professor of English, Writing, and Creative Writing at Western, Brescia, and King's, Dr. Nielsen has focused for the last several years on providing creative writing opportunities and services for all interested members of the King's community.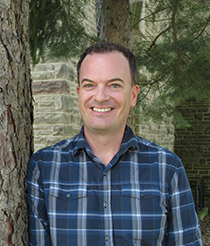 Prof. Jeremy Greenway, Critical Reading, Grammar, and Effective Writing Specialist
Prof. Greenway's background includes teaching experience in English, rhetoric, public speaking and writing. He is the 2016-17 winner of King's Award for Excellence in Teaching for Part-Time Faculty.
"Ideas are fragile as they drift through the mind. Effective writing harnesses those ideas, infuses them with strength, and discharges them into the world."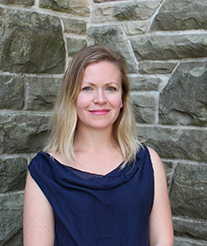 Dr. Jennifer Ingrey, Critical Reading Specialist
"Writing is thinking, figuring out what you know and what you don't; it's making sense of thinking for yourself and others. You are your first reader when you write."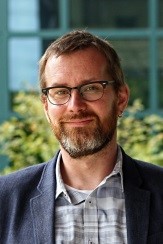 Prof. Aaron Keeler, Senior Tutor
Prof. Keeler has been helping students develop their writing skills for almost 15 years. He teaches Writing courses and helps supervise The Write Place's daily operations.
"Critical thought grows out of curiosity. I want to create a space where students can explore their own ideas, and analyze new ones. As they learn the principles of clear, persuasive writing, they discover their own power to put them into practice, which builds a confidence that will serve them far beyond their academic careers. I love being part of that process."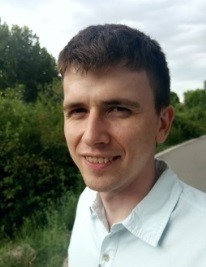 Prof. Tyler Smith, Senior Tutor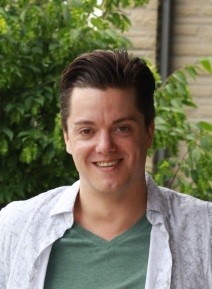 Chad Buckland, Senior Tutor
"As I watch students improve their ability to write critically and convincingly, I am reminded of the importance of writing with conviction. In a tutoring session, I focus on clarifying the student's arguments, refining their supporting statements through lively conversation and building their confidence in their ideas. All the peer tutors at The Write Place leave their mark on the future generation of academics, helping students achieve their goals and move on to great things."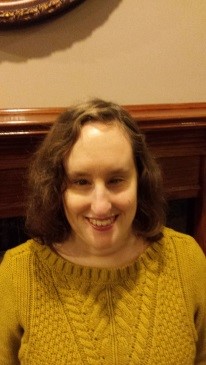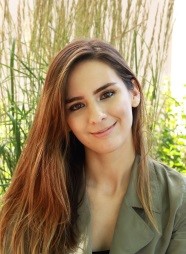 Cristina Bacara, Year 4 Political Science, peer tutor
"As a peer tutor, I am not only able to help students expand upon their writing skills, I am also continuously evolving as a writer myself. The friendly space, vibe and support that I've received from my co-workers has made TWP feel like a second family."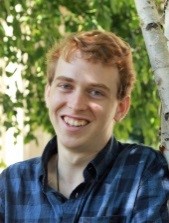 Aleks Franiczek, Year 4 English, peer tutor
"It has been incredibly rewarding to see students return numerous times and witness them become more clear and confident academic writers."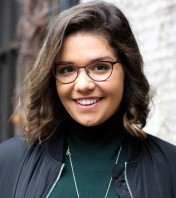 Natalie Garrison, Year 4 SJPS, peer tutor
"I have become a more attentive listener in my efforts to help students find their voices as young writers. I would recommend this job to anyone who is interested in transforming not only the way they write but also how they interpret and ask questions about the world around them!"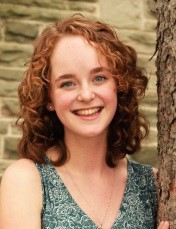 Nicole Kirkpatrick, Year 4 Thanatology, peer tutor
"Working in the warm, welcoming environment of The Write Place has given me the opportunity to grow both as a writer and as a member of the King's community. I am part of a close-knit team that creates connections with students and professors across the disciplines. TWP has contributed to the assortment of skills I hope to take with me into future academic and professional endeavors."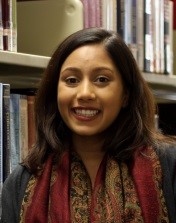 Sarah Menzies, Year 3 English, peer tutor
"The Write Place is representative of the incredibly diverse and dynamic community present at King's. As a tutor, I am given the incredible opportunity to learn from the multidisciplinary perspectives of the students we work with. Ultimately, this has inspired growth within my own discipline and has provided me with the necessary skills to excel in my academic journey."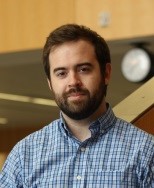 Nathan Vaughan, Year 4 English and Philosophy, peer tutor
"I love the relaxed and friendly atmosphere at TWP, and I find helping fellow students to be meaningful work; I always feel like I am doing something useful at TWP."
Do you see yourself working at The Write Place? Apply to be a peer tutor!
We're always looking for new members of the Write Place team. If you are a King's student in Year 2, 3 or 4 who a) is eligible for Work/Study, First in Family, or International Work Experience funding; b) has a cumulative average of at least 70%; c) has strong writing skills; and d) enjoys working with fellow students, email your application, a writing sample, and the names of two referees to
thewriteplace@kings.uwo.ca
or
Vidya.Natarajan@kings.uwo.ca
. If you want to volunteer, email us for more information!