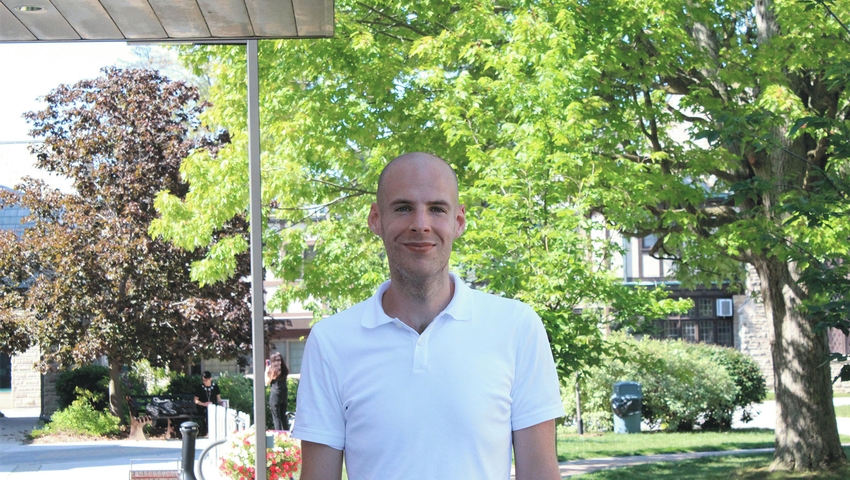 Assistant Professor
Office: W250

Phone: 4574

E-mail: lkenne56@uwo.ca
Research Interests:
Crime & deviance; prisons; prisoners' experiences
Education
Ph.D. in Sociology – University of Toronto
M.A. in Criminology – University of Toronto
B.A. with Honours in Criminology – York University
Selected Publications
Kennedy, Liam. 'Today They Kill With The Chair Instead Of The Tree': Remembering and Forgetting Slavery at a Plantation Prison. Theoretical Criminology. Available online: doi: 10.1177/1362480616630042
Kennedy, Liam. 2016. 'He Must Learn What Being A Man Is All About': Negotiating the Male Code at the Louisiana State Penitentiary. Deviant Behavior 37(2): 151-166.
Kennedy, Liam. 2013. 'Longtermer Blues': Penal Politics, Reform, and Carceral Experiences at Angola. Punishment & Society 15(3): 304-322.
Kruttschnitt, Candace, Anja Dirkzwager, and Liam Kennedy. 2013. Strangers in a Strange Land: Recounting the Experiences of a Racialized Group of Foreign National Inmates. British Journal of Sociology 64(3): 478-500.
Richardson, Chris and Liam Kennedy. 2012. "Gang" as Empty Signifier in Contemporary Canadian Newspapers. Canadian Journal of Criminology and Criminal Justice 54(4): 443-479.