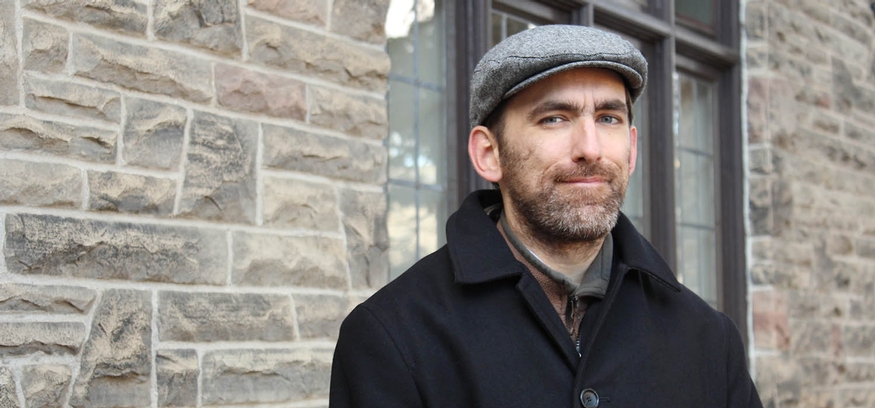 Associate Professor
Office: SA059

Phone: 4580

E-mail: abohnet@uwo.ca

Website: http://bohnet.kingsfaculty.ca
Dr. Adam Bohnet is an Associate Professor in History at King's University College at the University of Western Ontario. He received his BA in Classics from the University of Alberta, his MA from Kangwon National University in South Korea and his PhD from the University of Toronto. After completing his PhD in 2008, he worked at St. Mary's University in Halifax, the University of British Columbia in Vancouver and Korea University in Seoul before coming to King's in 2012.
Research Interests
The Cultural and Social History of Choson Korea
Early Modern East Asia
Foreign Affairs and Borders in Early Modern East Asia
Global Networks of Trade and Cultural Exchange, 1100-1800
Teaching
Introduction to East Asian History (HIST1601E)
History of International Relations in East Asia (HIST 2691E)
Current Research Projects
Foreigners and Foreign Lineages in Late Choson Korea: In this book-length study, I explore the intersection of marginal groups and the central bureaucracy in late Choson Korea. In particular, I discuss the response of the Choson state to three foreign communities: Jurchen from the Tumen Valley, Ming Chinese migrants and Japanese who surrendered to Choson during the Imjin War (1592-1598). Working both with bureaucratic documents and with later biographies of migrants, I discuss the ways in which the policy of the Choson state changed between the early seventeenth and the late eighteenth centuries from one in which no clear distinction was made between Ming Chinese lineages and other foreign lineages to one in which Ming lineages were clearly distinguished according to new ritualized categories. Through this I reveal the ways in which the Ming Loyalist ideology of the ruling class transformed the status of marginal non-elites with foreign lineages. I relate these developments to broad changes in attitudes towards loyalty and identity occurring throughout Northeast Asia during that period.
Translation of Things Heard and Seen in the Villages: Thanks to the financial support of the UCLA Centre for Buddhist Studies and the Academy of Korean Studies, I am working on a translation of Things Hear and Seen in the Villages (Ihyang kyonmun nok), a collection of biographies of Koreans - many of humble social status - compiled by Yu Chaegon (1793-1880). The biographies are written in Literary Chinese, although frequently the language shows significant influence from Korean, which was the spoken language of the authors of the biographies. A great many poems are quoted in these biographies - translating these poems is a new and exciting challenge.

The translation is to be finished by 2013.
Selected Publications
"Subversive Ming Loyalist Narratives in Late Chos?n Korea." Seoul Journal of Korean Studies 25, no. 1 (June, 2012): 1-31.
"From Liaodongese Refugee to Ming Loyalist: The Historiography of the Sanggok Ma, a Ming Migrant Descent Group in Late Choson Korea." Review of Korean Studies 15, no. 1 (June 2012): 109-139.
"From Kang Shijue to Duke Chu-Hat-hall and Back Again: Biography and State Control in North Hamgyong." Korean Histories 3.1 ( 2012): 3-22. Available at www.koreanhistories.org
"Ruling Ideology and Marginal Subjects: Ming Loyalism and Foreign Lineages in Late Choson Korea." Journal of Early Modern History 15, no. 6 (December 2011): 477-505.
" 'On Either Side the River:' The Rise of the Manchu State and Choson's Jurchen Subjects." Toronto Studies in Central and Inner Asia 9 (2008): 111-125.
"Matteo Ricci and Nicholas Trigault's Description of the Literati of China." Quaderni D'Italianistica 21: 2 (September 2000): 77-92.