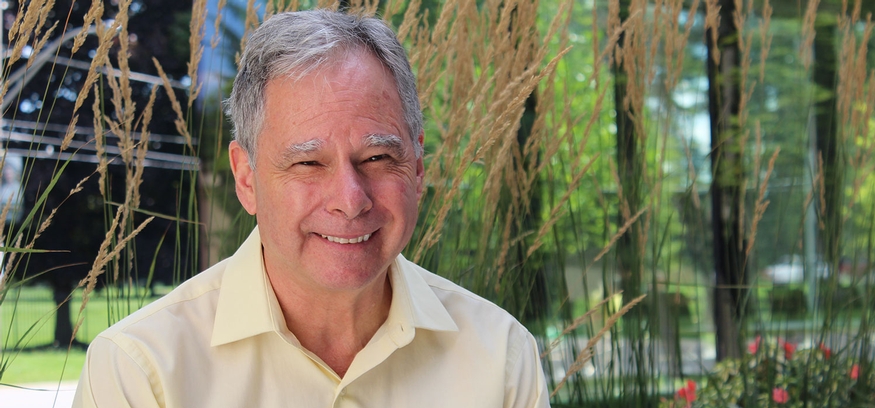 Professor of English
Office: FB306

Phone: 4550

E-mail: werstine@uwo.ca
Education
BA (Hons) from King's University College at Western,
MA from Western University,
PhD from The University of South Carolina.
Professor Werstine has spent his career teaching Shakespeare and Medieval and Renaissance English Literature at King's University College. Among his teaching awards are the King's College Award for Excellence in Teaching 2003, and awards from the graduating classes of 2003, 2007, and 2009. He is co-editor of the Folger Library Edition of Shakespeare's plays and poems (1992-2010). He is also co-general editor of the Modern Language Association's New Variorum Shakespeare Edition. Professor Werstine has written widely about the early printings of Shakespeare, the Shakespeare editorial tradition, and dramatic manuscripts, especially in Early Modern Playhouse Manuscripts and the Editing of Shakespeare (Cambridge University Press, 2012). In 2010 he was elected a Fellow of the Royal Society of Canada.
Positions and Honours
Inaugural Recipient of the Hugh Mellon Excellence in Research Award, 2014.
Recipient of an Award from the Folger Shakespeare Library for "scrupulous editing of the entire canon of Shakespeare," 2014.
Fellow of the Royal Society of Canada (Humanities), 2010
Trustee of the Shakespeare Association of America, elected for the term 1994-97.
Member of the MLA Committee supervising the New Variorum Shakespeare Edition, 1986--.
General Editor (with Richard Knowles and Eric Rasmussen) of the New Variorum Shakespeare Edition. 1997--.
Member of a Social Sciences and Humanities Research Council of Canada Panel on Standard Research Grants, 2000-2, and Insight Grants, 2013-14.
Director of Summer 1988 Folger Shakespeare Library, Washington, DC Post-graduate NEH Summer Institute, entitled "New Directions in Shakespeare"
Current Projects
The New Variorum Shakespeare Edition, published by the Modern Language Association of America, Dr. Werstine's volume-in-progress for which is Romeo and Juliet. This edition attempts to capture the entire reception history of a particular Shakespeare play, everything that has been said about the text and the meanings that can be made of it, every major editor's version of this text, the sources for the play, its history of production on the stage and the alterations made to its text for these productions. The most exciting current developments in this edition involve its electronic presentation, and the innovations are the work of Dr. Alan Galey, who holds a PhD from Western and an associate professorship at the University of Toronto.
Selected Publications
Early Modern Playhouse Manuscripts and the Editing of Shakespeare. Cambridge University Press, 2012.
Co-editor (with Barbara A. Mowat). The Folger Shakespeare Library Edition. 42 vols. New York: Simon & Schuster, 1992-2010. (Now being revised by Professor Werstine).
Co-general editor (with Richard Knowles of U of Wisconsin—Madison and Eric Rasmussen of U of Nevada--Reno). The Winter's Tale. A New Variorum Edition of Shakespeare. Ed. Robert Kean Turner and Virginia Westling Haas. New York: MLA, 2005; The Comedy of Errors. Ed. Standish Henning. New York: MLA, 2011.
"Narratives about Printed Shakespeare Texts: 'Foul Papers' and 'Bad' Quartos." Shakespeare Quarterly 41 (1990): 65-86.
"Shakespeare." Scholarly Editing: A Guide to Research. Ed. David Greetham. New York: MLA, 1995. Pp. 253-282.
"Plays in Manuscript." A New History of Early English Drama. Ed. John D. Cox and David Scott Kastan. New York: Columbia UP, 1997. Pp. 481-97.
"'Is it upon record?': the Reduction of the History Play to History." New Ways of Looking at Old Texts, II: Papers of the Renaissance English Text Society 1992-1996. Ed. W. Speed Hill. Tempe, Arizona: Medieval & Renaissance Texts and Studies, in conjunction with the Renaissance English Text Society, 1998. Pp. 71-82.
"A Century of 'Bad' Shakespeare Quartos." Shakespeare Quarterly 50 (1999): 310-33.
"Editing Shakespeare and Editing Without Shakespeare: Wilson, McKerrow, Greg, Bowers, Tanselle, and Copy-Text Editing." TEXT 13 (2000): 27-54.
""'The Cause of This Defect': Hamlet's Editors." In Hamlet: New Critical Essays. Ed. A. F. Kinney. London: Routledge, 2002. Pp. 115-34.
"Close Contrivers: Nameless Collaborators in Early Modern London Plays." The Elizabethan theatre XV: Papers given at the International Conference on Elizabethan Theatre held at the University of Waterloo, in the 1990s. Ed. A. L. Magnusson and C. E. McGee. Toronto: Meany, 2002. Pp. 3-20.
"Margins to the Centre: REED and Shakespeare." REED in Review. Ed. Sally-Beth MacLean and Audrey Stanley. Toronto: University of Toronto Press, 2006. Pp. 101-15.
"The Science of Editing." A Concise Companion to Shakespeare and the Text. Ed. Andrew Murphy. Oxford: Blackwell, 2007. Pp. 109-27.
"Authorial Revision in the Tragedies." Pp. 301-315 in The Oxford Handbook of Shakespearean Tragedy, edited by M. Neill and D. Schalkwyk. Oxford: Oxford University Press, 2016.