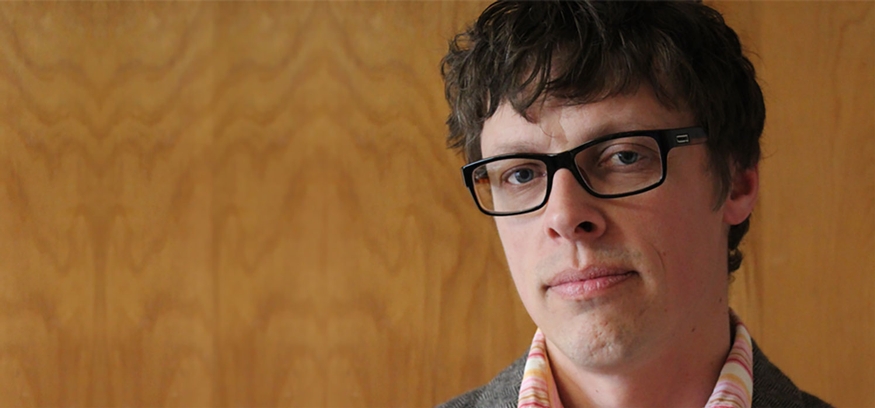 Associate Professor of English
Office: W229
Phone: 4464
Email: cdowdel2@uwo.ca
Academic Background
Ph.D., English Literature, University of Toronto (2009)

Thesis title: "Ascetic Citizens: Religious Austerity & Political Crisis
in Anglo-American Literature, 1681-1799"

M.A., English Literature, University of Western Ontario (2002)
Hon. B.A., English Literature and History, University of Guelph (2000)
Research Area
Seventeenth- and Eighteenth-Century British Literature; Transatlantic and Imperial Culture; Narrative Theory; The Rise of the Novel; Seventeenth- and Eighteenth-Century Political Theory; The Bible and its Uses; Religion and Literature
Courses Taught
ENG1020E: Understanding Literature Today
ENG3334E: Restoration and Eighteenth-Century Literature
ENG2220G: Studies in Narrative Theory
ENG2061F: Psychology & Literature: Tortured Minds, Twisted Texts
ENG4330F: "Menace, Martyr, Majesty: Catholicism in the British Literary Imagination, 1687-1814"(fall 2012)
Current Research
In addition to revising my dissertation, "Ascetic Citizens: Religious Austerity & Political Crisis in Anglo-American Literature, 1681-1799," I am currently working on an article-length study of the eighteenth-century Catholic nun's figural transformation from illicit sexual object to domestic moral exemplar.
Future Projects
Future projects include (i) an investigation of the manner in which British Catholic writers negotiated the restrictions placed on their social, political, and cultural freedoms by the Protestant majority by adopting a model of political resistance modelled on the conventual lives of Roman Catholic nuns/monks; and (ii) a three-dimensional open-world puzzle game of eighteenth-century London that integrates academic research in the fields of literary studies, history, art history, urban studies, politics, and sociology with advances in digital gaming.
Teaching Philosophy
As an instructor, I am committed to instilling in my students a dedication to the pleasures and challenges that come from reading the text closely and patiently. I invite my students to explore the literature at hand as a way of developing their own critical citizenship and broadening their understanding of the human condition. Considering literary prose, drama, and verse alongside less traditionally literary texts such as devotional manuals, medical and philosophical treatises, and political tracts, I am dedicated to broadening students' understanding of what constitutes an object of literary study. Stressing the figurative language and rhetorical aspects of non-literary texts alongside poetry and prose, I insist that literary studies is a process of reading culture.
Human beings are inherently a story-telling species driven by a powerful motivation to create meaning out of the human condition, to capture in imagination expressions of truth and experience. I invite my students to explore literature from this perspective, and as a way of developing their own critical citizenship and broadening their understanding of the human condition. With programs such as King's innovative Foundations in the Humanities, and with fruitful exchanges between departments as varied as history, philosophy, psychology, and modern languages, students in the humanities are encouraged to fully explore the multi-dimensional richness of a liberal arts education.
Publications
Recent Peer-Reviewed Articles:
"The American Hermit and the British Castaway: Voluntary Retreat & Deliberative Democracy in Early American Culture." Early American Literature 46.1 (spring 2011).
"'A Living Law to Himself and Others': Daniel Defoe, Algernon Sidney, and the Politics of Self-Interest." Eighteenth-Century Fiction 22.3 (spring 2010): 415-442.
"Withdrawing from the Nation: Regionalist Literature as Ascetic Practice in Jewett's The Country of the Pointed Firs." Legacy 21.2 (2004): 210-228.
Scholarly Reviews:
Review of Edward Cahill's Liberty of the Imagination (2012). Early American Literature 48.2 (summer 2013).
Representative Conference Presentations:
"Redressing the Eighteenth-Century Nun: From Cloistral Impropriety to Conventual Piety." The Canadian Society for Eighteenth-Century Studies Conference (London, ON, 16-19 October 2013). [forthcoming]
"'What means this tumult in a Vestal's veins?': Catholic Community and the Extra-national Epic in Pope's Eloisa to Abelard." 44th American Society of Eighteenth-Century Studies Annual Meeting (ASECS), Cleveland, Ohio (4-7 April 2013)
"'Like the Cover on an Old Book': Plagiarism, Cultural Authenticity, and Intellectual Property in the Transatlantic Reception of Franklin's Autobiography." The Aesthetics of Renewal or "Everything Old is New Again": Conference of the Canadian Association of American Studies (CAAS), Carleton University, ON (3-6 November 2011).
"Warfare within the Breast": Stoic Apathy, Richardsonian Sentimentalism, and Gendered Notions of Moderated Sensibility in Adam Smith's Theory of Moral Sentiments." 1759: Making and Unmaking Empires (CSECS/NEASECS), University of Ottawa, ON (5-8 November 2009).
"Milton's 'Warfare of Peace': Puritan Self-Examination and the Politics of Exegesis in Second Defence."The 2005 Conference of John Milton, Middle Tennessee State University, Murfreesboro, TN (20-22 October 2005).
Selected Awards and Grants
Distinguished Dissertation Award, Canadian Association of Graduate Studies (CAGS)/UMI (2010)
A. S. P. Woodhouse Prize, University of Toronto (2010)
Governor General's Gold Medal, nominee for Department of English, University of Toronto (2010)
Faculty of Arts & Sciences Alumni & Friends Graduate Scholarship, University of Toronto (2007)
CGS Doctoral Scholarship, Social Sciences and Humanities Research Council (2004-2007)
President's Scholarship, University of Western Ontario (2001-2002)