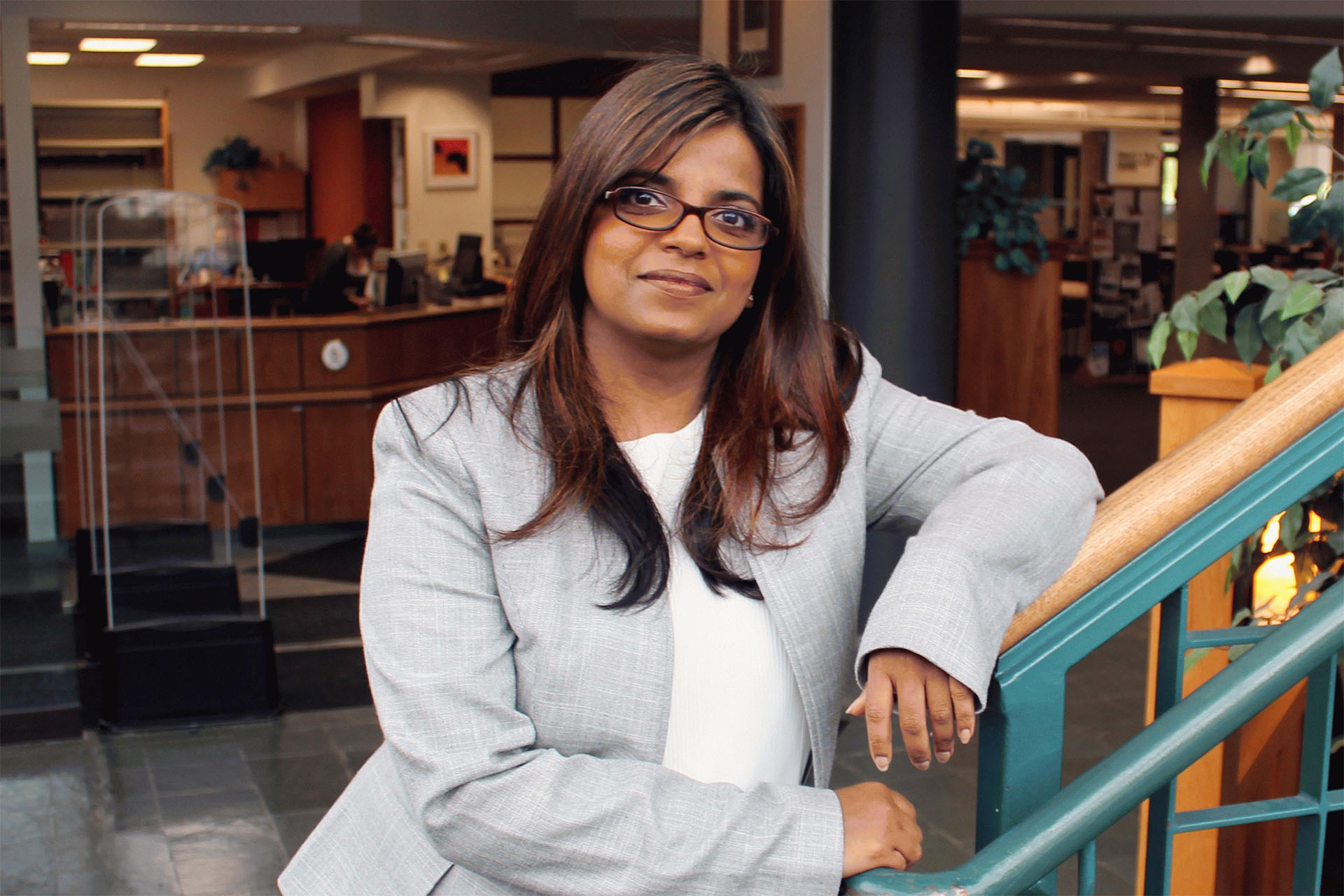 Assistant Professor
Office: DL220B
Phone: 4633
E-mail: jgemson@uwo.ca
EDUCATION
PhD (Finance) Indian Institute of Technology Madras, Chennai, India
MSc (Finance) University of Strathclyde, Glasgow, UK
RESEARCH & SCHOLARLY INTERESTS
Private equity and venture capital
Infrastructure Finance
Real Options
Corporate Governance
TEACHING AREAS
REPRESENTATIVE PUBLICATIONS
Gemson, J., and A. Thillai Rajan. (2017) A choice between staging and syndication as tools to control risks when private equity invests in infrastructure. The Journal of Structured Finance. Summer 2017, 23(2) 34-50, DOI: DOI: https://doi.org/10.3905/jsf.2017.23.2.034
Gemson, J., and A. Thillai Rajan. (2015) What do investors seek for syndication partners? Evidence from the infrastructure sector. Public Works Management and Policy, 21(3) 231-262, DOI: 10.1177/1087724X15613095
Gemson, J., and A. Thillai Rajan. (2015) A new perspective on private equity stage financing: evidence from investments in infrastructure. Venture Capital: An International Journal of Entrepreneurial Finance, 17(4), 299 – 325, DOI: 10.1080/13691066.2015.1052193
Thillai Rajan, B. Bhansal, and Gemson, J., (2014) Private Equity investment and real estate development: Evidence from residential projects in India. Journal of Financial Management of Property and Construction 19(3), 202-225
Gemson, J., K.V. Gautami, and A. Thillai Rajan (2012) Impact of private equity investments in infrastructure projects. Utilities Policy, 21, 59 - 65.
CASE STUDIES
Zachariah, V. and J. Gemson (2018) Promoter Shareholder Interference and Accommodation: A Corporate Governance view point from Infosys. (Accepted for publication at the LIBA Journal of Management)
Gemson, J. and V. Zachariah (2017) The Independence of Independent Directors: A Corporate Governance view point from Tata Motors, presented and published by LIBA Certatus 2017 - A Collection of Business Case Studies (Judged one of the best business cases by Hindu BusinessLine on Campus - http://www.bloncampus.com/case-studies/case-files/how-independent-are-independent-directors/article9695091.ece)
Thillai Rajan and Josephine Gemson (2011) Financial Closure of Bengaluru International Airport Limited. Emerald Emerging Markets Case Studies Collection, 1(4), 1-22. [Finalist in CEEMAN Case Writing Competition 2011]
RECENT CONFERENCES AND SEMINARS
Gemson, J. (2016) How investor origins affect private equity investment syndicates in India – technical paper presented at the International Conference on Financial Markets and Corporate Finance, Chennai, India, August 12-13, 2016
Gemson, J. (2014) Innovations in infrastructure investing: Insights from private equity syndication and staging" – invited speaker at the Department of Management Studies, Indian Institute of Science, Bangalore, India, October 31, 2014
Gemson, J. and A. Thillai Rajan (2013) Staging as a strategic management function employed by private equity firms: Evidence from the infrastructure sector – technical paper presented at the 4th Annual Online Workshop on Venture Capital and Private Equity in the Asia Pacific Region, Hong Kong, Nov 8, 2013
Gemson, J. and A. Thillai Rajan (2013) Syndication and staging as risk management strategies by private equity firms: Evidence from the infrastructure sector – technical paper presented at the 2013 Innovation in Public Finance conference held in Milan, Italy, June 17 – 19, 2013
Gemson, J. and A. Thillai Rajan (2012) Syndication as a capability builder in private equity investments: Evidence from the infrastructure sector – technical paper presented at the 3rd Annual Online Workshop on Venture Capital and Private Equity in the Asia Pacific Region, Hong Kong, Nov 9, 2012
Gemson, J. and A. Thillai Rajan, (2011) Infrastructure Finance: A Comparative Analysis of Projects With and Without Private Equity Investments – technical paper presented at the 24th Australasian Finance and Banking Conference held in Sydney, Australia, Dec 14 – 16, 2011