Research in Creative Ways
Mon, March 19, 2018 - Fri, March 23, 2018
All day event
King's University College
Spriet Learning Commons, King's Student Life Centre
Free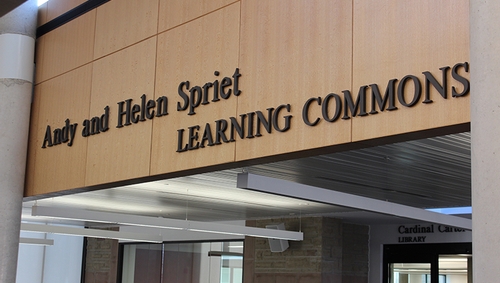 ---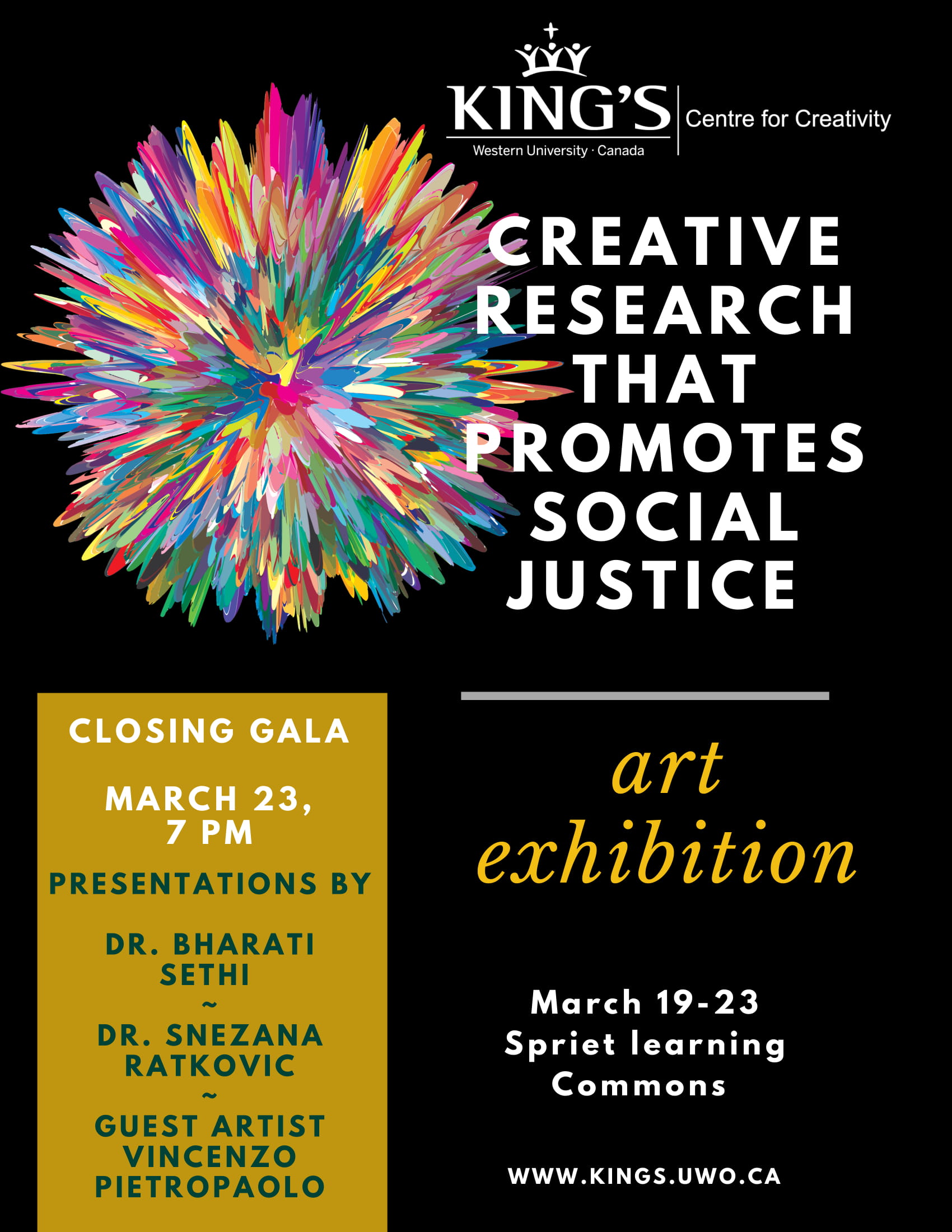 The Centre for Creativity is hosting an exhibition and gala to showcase creative research that promotes social justice. Selected student submissions will be exhibited at King's from March 19-23, 2018.
A closing event on Friday, March 23 at 7 p.m. will feature a keynote address by Dr. Bharati Sethi and a presentation by guest artist Vincenzo Pietropaolo from his work entitled "Ritual."
Established and emerging artists, researchers, faculty and students at King's, Western and in the London community are encouraged to submit artwork for consideration for this event.