Charity and Justice Symposium
Thu, May 23, 2019
7:00 PM - 9:00 PM
School of Social Work
Goodwill Industries, 255 Horton St. E.
Free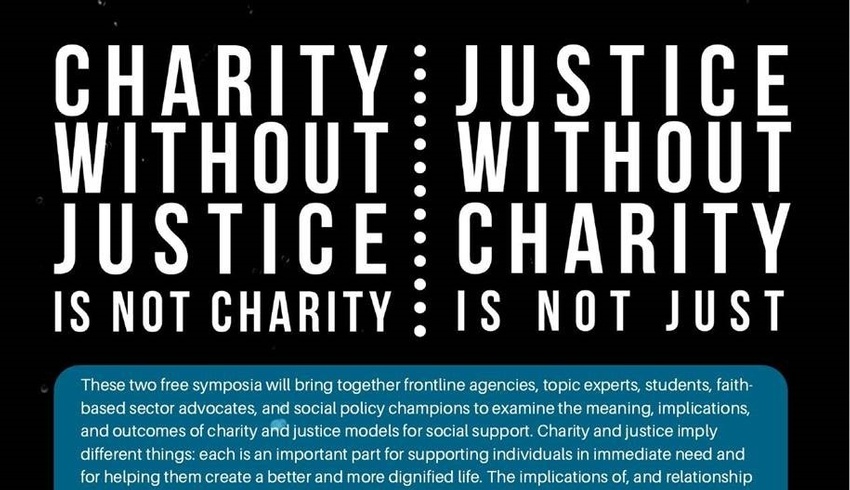 ---
These two symposia will bring together frontline agencies, topic experts, students, faith-based sector advocates, and social policy champions to examine the meaning, implications, and outcomes of charity and justice models for social support. Charity and justice imply different things: each is an important part for supporting individuals in immediate need and for helping them create a better and more dignified life. The implications of, and relationship between, these models is sometimes not well understood – which can lead to less than desirable outcomes.
Charity & Justice 101 - April 30th, 7pm - 9pm, Innovation Works, 201 King St., London
Charity & Justice in Real Life - May 23rd, 7pm - 9pm, Goodwill Industries, 255 Horton St. E., London
The Eventbrite to register for the first event can be found here: https://www.eventbrite.ca/e/charity-and-justice-symposium-tickets-56533832214
Please join us as we engage in community dialogue on this important topic. It speaks to the heart of our social policy system.