Campuses Connected Conference
Tue, May 14, 2019
9:00 AM - 3:30 PM
HBK
Kingsmill Room, Huron University
Registration is $40 (Free for HBK), After conference social is $15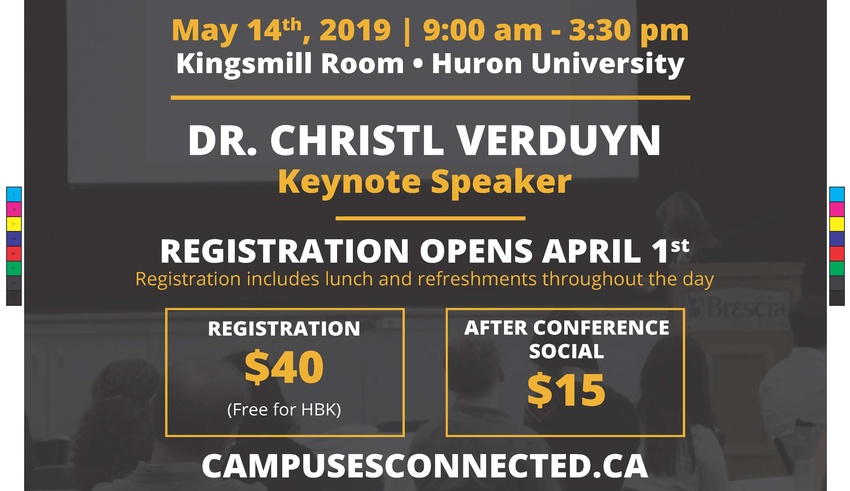 ---
Explore "Intersections: Educating within, at, and beyond margins" at the next Campuses Connected: The Affiliate Teaching and Learning Conference on May 14th, 2019 at Huron University College.
Campuses Connected brings together faculty and staff interested in the scholarship of teaching and learning at Huron, Brescia, and King's University Colleges. This conference provides unique opportunities for faculty and staff to network, gather ideas for teaching-related research and pedagogy, share our own experiences of implementing evidence-based teaching in our classrooms, and continue to strengthen our reputations for personalized learning and student engagement.
Registration opens April 1.