The King's experience - King' Herald spring 2012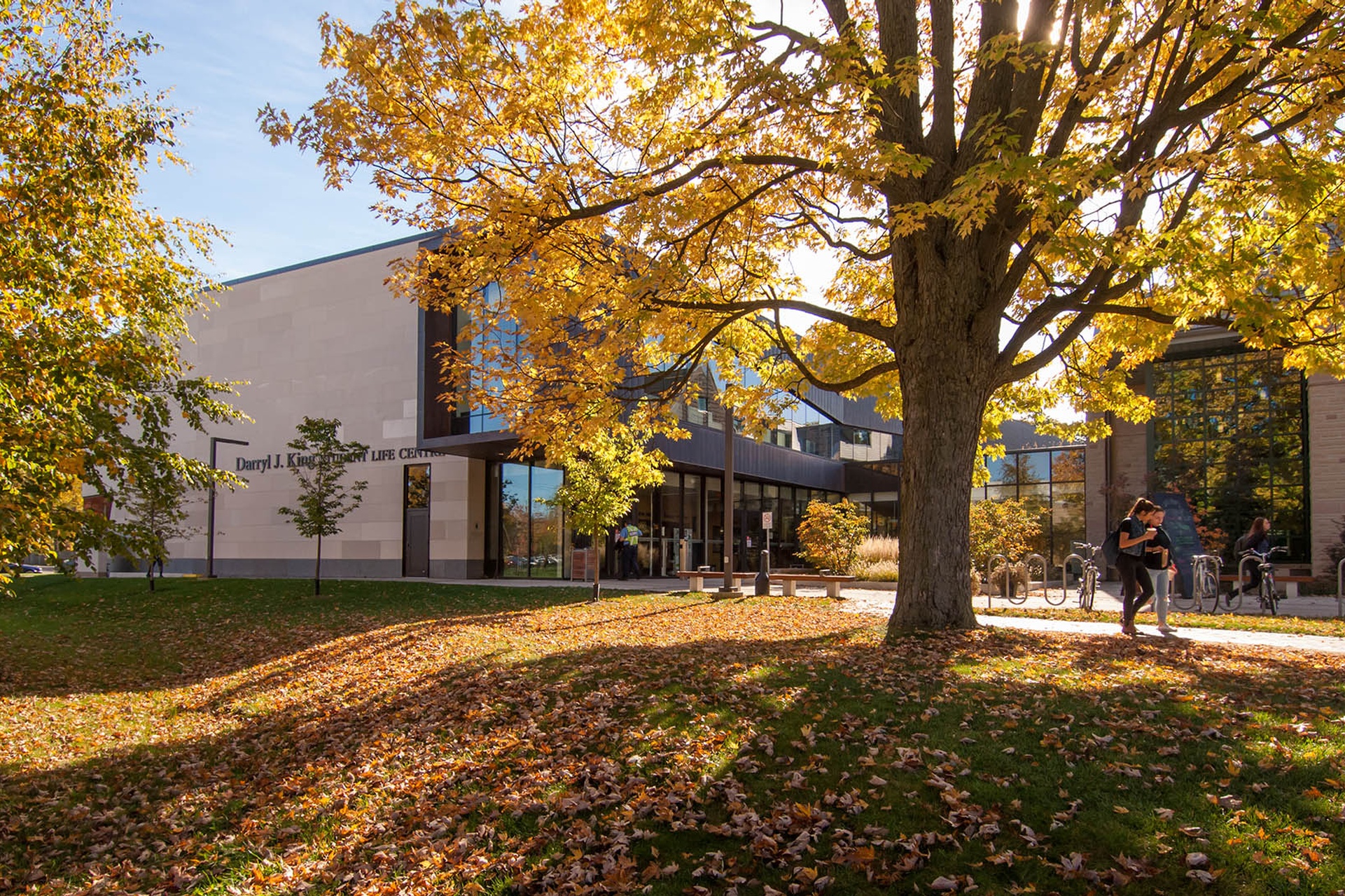 The following is an excerpt from the spring 2012 edition of the King's Herald.
The glory of God is man fully alive, and the life of man is the vision of God
~ St. Irenaeus, Bishop of Lyons (2nd century A.D.)

If we forgive St. Irenaeus for his less-than inclusive language—he was writing, after all, almost 2,000 years ago—we are left with a statement for the ages, one which captures the very ethos of King's. In this place, we are committed to creating a learning environment that challenges young men and women to seek the truth and to realize their full potential, and then some.

The King's experience begins with a deep appreciation for the dignity of each person, and what follows is a holistic understanding of education. Yes, our faculty teach history, sociology, business, and literature, but what King's is really about is educating people.
The development of the mind goes hand in hand with the challenge to grow personally, psychologically, physically and, yes, spiritually.

This is why a King's education is all about seeking excellence in a balanced way. Valuing a healthy learning environment is especially important for young people transitioning to campus life. University is, by design, meant to challenge students on every level. It is where young people are asked to take ownership of their ideas and of themselves, and where they are encouraged to develop the critical thinking and communication skills that will serve them throughout their lives. For many students, arrival at university is the first time they've been away from home and new friends, new ideas, and a new environment provide all the ingredients for a life-changing experience.

For many, however, university life can be unsettling. This is why King's goes the extra mile in supporting its students during these challenges. Whether through our first-class advisors in the Dean's Office, our personal counsellors and residence leaders in Student Services, our student SOPHs who lead Orientation Week, or our mentoring professors, students and staff, the entire King's community strives to support students on this exciting journey.

While all of us at King's hope our graduates go on to the best graduate schools, take up rewarding careers and give back to their families and communities, our principal goal is to help our students flourish, intellectually and spiritually. The test of how well we do our job is, in fact, our graduates. Are they women and men who are 'fully alive', and do they bring life to those they encounter? If so, they bear the mark of a King's education, and these graduate do honour to their professors, to their alma mater, to their families, and to their God.
To view the King's Herald spring edition in its entirety, please visit www.kings.uwo.ca/alumni/stay-informed/kings-herald/?