Defining Moments in an Unfolding Vision - Fall 2014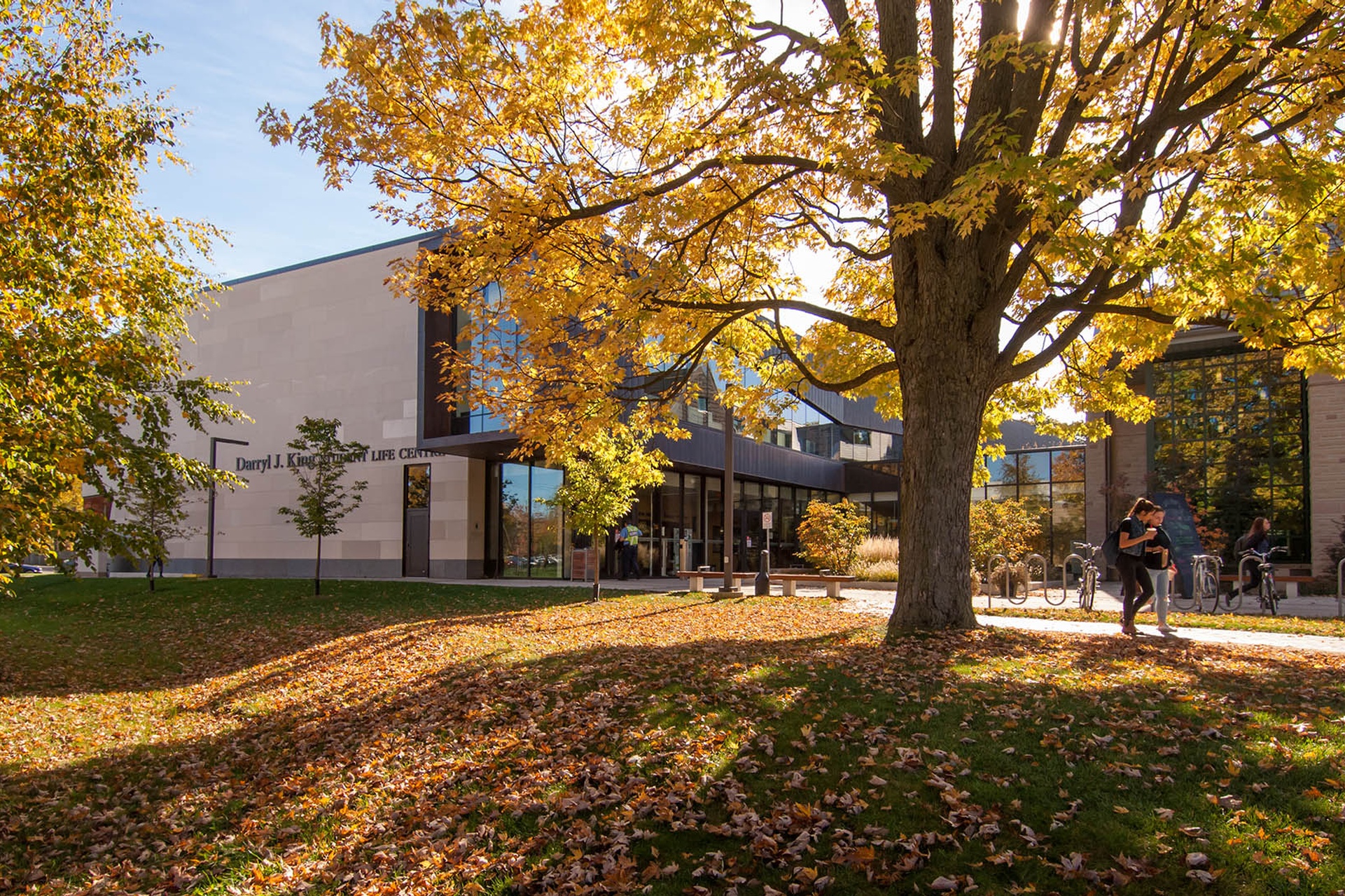 Defining Moments in an Unfolding Vision
To Be the Finest Catholic Institution of Higher Learning in Canada
- King's Vision Statement,
Vision, Values and Learning, p. 8
What better time to reflect upon where King's has been and what lies ahead for our institution than a 60th anniversary? You don't have to be a disciple of Malcolm Gladwell to recognize that our personal and collective journeys are defined by a myriad of crossroads, the occasional conjuncture, and a few critical defining moments. The story of King's is no different.
In the last issue of the King's Herald, I described how in 1954 Bishop Cody, backed by influential Catholic leaders of London, responded to a modest invitation from Western to admit non-seminarians to St. Peter's with the more ambitious step of opening Christ the King College. King's stands today as one of the leading Catholic post-secondary institution in Canada, but by no means was it a smooth and direct path to our current reality. While there are many milestones marking the winding road to this anniversary year of celebration, there are an important handful that I would like to highlight as they illustrate how King's has grown and developed over the last six decades:
Stop the Sale of King's! Barely a dozen years after it was opened, the King's campus was slated to be sold to Western. Bishop Carter's decision to close King's was opposed, however, by students, faculty and administration. As a stop-gap measure, a lay board stepped in to run the College for one year. After a few bumpy years of transition, a way forward was paved for King's, one marked by a new understanding of proactive collegial governance and a commitment to financial sustainability;
The Harris Cuts Won't Kill Us! In the face of a 26% cut in provincial funding to Ontario universities, the King's community collectively decided not to lay off employees, but to share the pain together across the College. This uniquely-King's response strengthened the community in obvious and subtle ways, and positioned the College extremely well to move forward together once funding was eventually restored in 2002;
Doubling the Size of the King's Campus! The purchase of the Silverwood Manor in 1976 was a pivotal moment in the history of King's. The acquisition addressed the College's immediate space concerns and invited the King's community to dream about a new kind of academic institution. This bold purchase of the south side of Epworth with its tired old 'mansion' (now the stately Dante Lenardon Hall), at a time when the College had limited resources, enabled student enrolment growth and the introduction of new high-quality academic programs supported by additional full-time faculty and staff. To support this growth, several modern buildings were constructed, including the Annex, the Cardinal Carter Library, Bessie Labatt Hall, the Faculty Building, and most recently, the Darryl J. King Student Life Centre. Along the way, King's expanded its footprint through the acquisition of Broughdale Hall and neighbouring residential properties.
Legal Incorporation: While an incorporation committee was struck as far back as 1970, it was only on December 31, 2013, that King's finally achieved its definitive standing as a legal entity independent of the Diocese of London through civil and canonical incorporation. This institutional 'coming-of-age' was long overdue and has opened the door to additional opportunities for King's to develop as one of Canada's premier undergraduate institutions;
What lies ahead for King's in its near and long-term future? As a rule, I don't keep a crystal ball on my desk. I can tell you, however, that your alma mater is stronger than it has ever been, and that strength lies not in the beautiful limestone buildings that make up our campus, but in the commitment of the people who work and study here. That historic commitment is to develop a centre of educational excellence, one that challenges and supports each member to acknowledge and realize the many gifts they, and this College, have been given
And, as it has been for 60 years, the continued success of King's will require the commitment of the entire King's family, from the staff and students, faculty, board and alumni, as well as friends of Catholic higher education across this country. Together, we are keeping faith both with our colourful past and with our promising future. Together, we seek out those defining moments that lie just around the corner, those opportunities that will permit King's to realize its strategic vision to be, and to be recognized as, the finest Catholic university in Canada.