Building up the Common Good - King's Herald fall 2013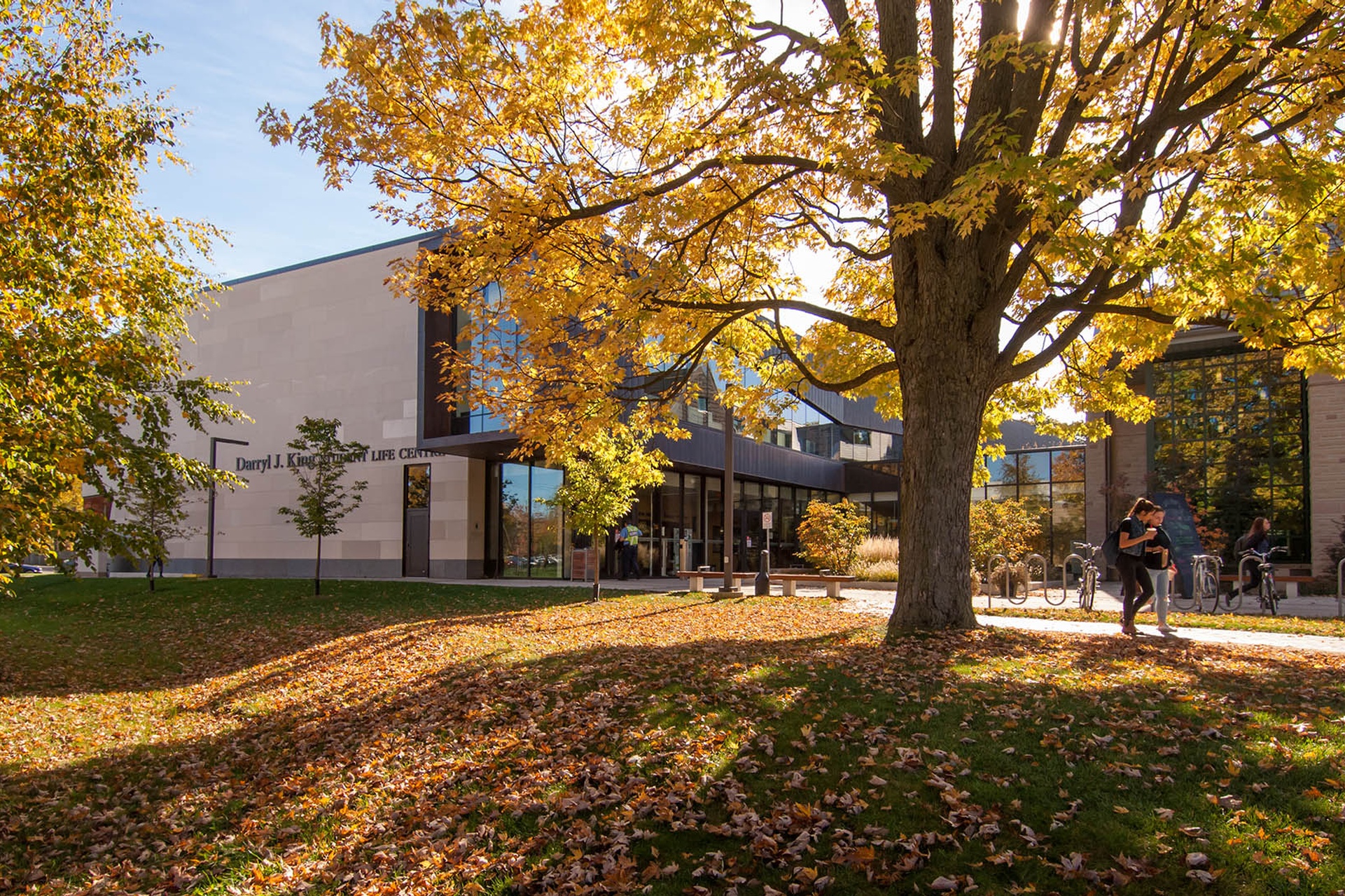 The following is an excerpt from the fall 2013 edition of the King's Herald.
By David Sylvester
Politics is a noble activity. We should revalue it, practice it with vocation and a dedication that requires testimony, martyrdom, that is to die for the common good ~ Pope Francis I
We are very pleased to share with you in this edition of the King's Herald the profiles of three distinguished alumni who, to put it simply, are working for you and me. They represent a growing number of King's graduates who are choosing career paths that require tremendous personal sacrifice and commitment, often with little prospect of gratitude for their efforts. When they do their job well, however, we all benefit. These graduates are men and women who seek to lift up the common good through their work in public service.
Clearly, there is no shortage of news stories these days chronicling the inadequacies of our elected officials and civil servants. As a result, we have witnessed a marked increase in the cynicism we all hold towards those in politics and public service. I see it in our current students, and I see it in my own children.
This has not always been the case, however, and public service has, historically, been considered a higher calling, one that demands commitment, skill and, most importantly, personal and professional integrity. Social critics, from Socrates to Aquinas, to Jon Stewart (yes, even Jon Stewart) have spilled much ink on the necessity for ethical leadership and have had cause—alas, on too many occasions—to lament its absence. To my mind, if we are to encourage the kind of skilled and principled leadership we hope to have, we should take every opportunity to ensure that our representatives (elected or otherwise) are accountable, but we should also take the time to celebrate those who are getting it right.
These King's graduates, along with many others I have recently met, are indeed 'getting it right'. Through their work they are helping to break down this cynicism, whether their leadership is political or behind the scenes in policy development. More than one of them cut their teeth while at King's through their involvement in the King's Students' Council. All of them recognize how their studies and teachers at King's helped them prepare for their current responsibilities. In many ways they embody the integrity King's hopes to instill in all its students.
Readers of the King's Herald will have encountered in past editions the diverse profiles of inspiring grads, young and not so young, who strive to make a difference through their work and through their lives. King's doesn't simply exist to prepare graduates for a 'job'; we invite, challenge and prepare students to explore how they might make a real difference in the world. We hope, also, that during their time at King's, they will meet others who seek to leave a meaningful mark. The graduates we have profiled in these pages, as well as many others working in public service, are, through their commitment to building up the common good, making a difference for us all.