Faster, higher, smarter – celebrating our student athletes - King's Herald fall 2012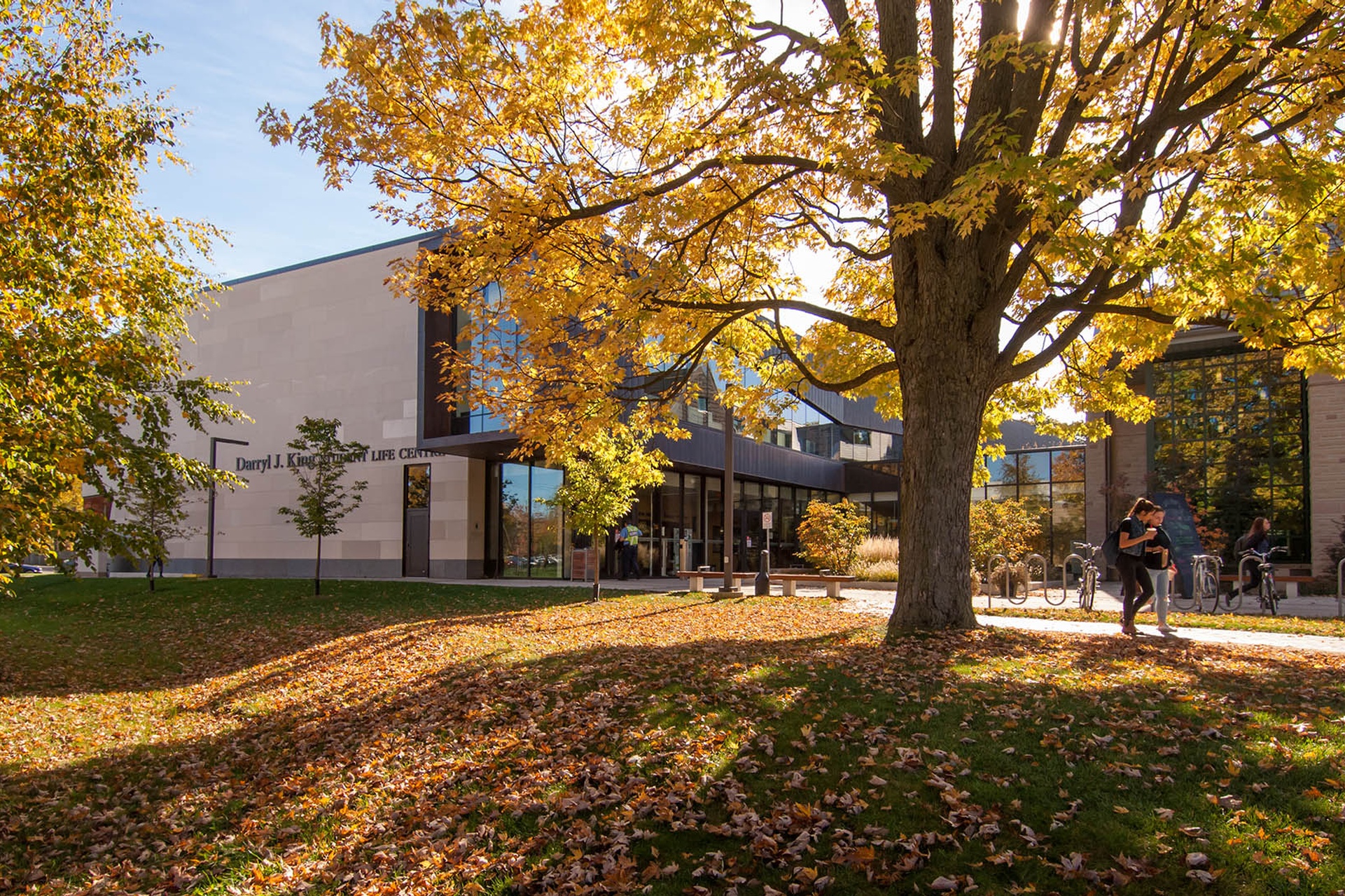 You can see them come out of the woodwork as game day approaches, those purple team jackets and intramural uniforms worn by the students with the increasingly-focused, competitive, gaze. While King's boasts no varsity team or recreational league of its own, sport is alive and well at Epworth and Waterloo. The campus is home to a remarkable number of student-athletes who study and live at King's and who wear the Mustang purple. They are outnumbered only by the increasing number of students who take to the field, the court, the rink, and the water just for fun. In all ways, this is a good thing for King's, for Western, and most importantly, for our students.
The student athlete embodies what a King's education is all about: the education of the whole person and the pursuit of excellence. They are, by nature, engaged in the life of the University. Varsity athletes carry an added responsibility as the physical, intellectual and time commitments require unwavering dedication in the classroom and on the pitch. All these student athletes enrich our community in myriad ways and forge the habits that will serve them during their university years and beyond. It should come as no surprise that many of these young men and women number among King's most accomplished scholars, student leaders and alumni.
No one understands better the role of sport in achieving balance and educating leaders of tomorrow than Thérèse Quigley, Western's director of sports and recreation services. Thérèse began her studies at King's before transferring to Western to complete her degree in kinesiology. During her studies, she led the Mustangs women's volleyball team to five national finals and two championships. An all-Canadian and international level student athlete, and subsequently an award-winning coach and athletic director, Thérèse is now a respected administrator responsible not only for the Mustangs competitive teams but also the university's recreational initiatives. She is a big part of King's growing partnership with Western to challenge and support its recreational and varsity student athletes. She understands the power of sports, and she understands the King's advantage.
To my mind, King's is an ideal home for the student athlete because we are a community that celebrates achievement and recognizes the integrative nature of learning. This method of learning is illustrated through our acknowledgment and support of student athletes and through our many programs in community and international experiential learning, campus ministry, and teacher preparation. Our faculty and staff understand this goal and work to challenge and inspire students as individuals both inside and outside of the classroom. King's exists to educate graduates who are competent, creative and compassionate. Sport provides an important opportunity for King's students to recognize these qualities within themselves and to develop more deeply the character, discipline, teamwork, passion, and 'smarts' that will serve them for many years to come.
Click here to check out the rest of the fall 2012 edition of The Herald.