King's celebrates Women's History Month by highlighting the efforts of women in our community who challenge and strive for change. While International Women's History Month is celebrated in March, the government of Canada designated October as Women's History Month in 1992. This annual celebration of the outstanding achievements of women throughout Canada's history includes International Day of the Girl on October 11 and Persons Day on October 18. On October 18, 1929, the "Persons Case" concluded with a ruling that Canadian women were "persons" in society, with a right to vote.
Learn about women's history and a spectrum of other topics in one of the interdisciplinary courses in
Gender, Sexuality and Women's Studies (GSWS)
at King's.
1020E INTRODUCTION TO WOMEN'S & GENDER STUDIES
A survey of selected topics in the study of gender structures and the status of women globally, using an inclusive, historical and cross-cultural approach to examine how gender differences are created and established.

2200E ADVANCED INTERDISCIPLINARY SURVEY OF WOMEN'S & GENDER STUDIES
Building on the foundation set by 1020E and expanding on those discussions, this course explores and analyzes the image of women (broadly construed and LGBTQI+ inclusive!) along several themes and topics.
Content From King's Experts
Our King's faculty have extensive knowledge and experience writing on women's history. Below are some books, essays, articles and podcasts to consider.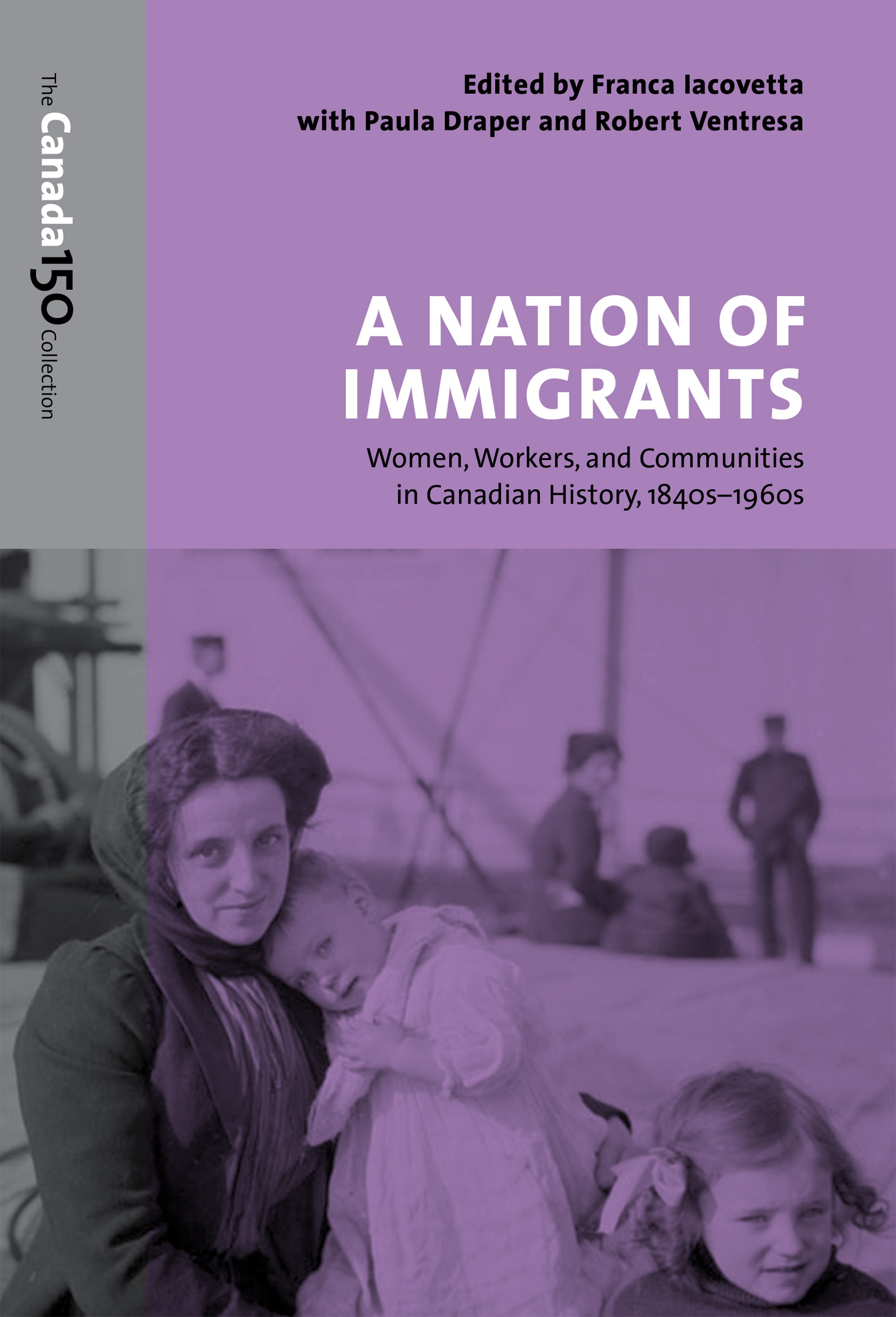 A Nation of Immigrants: Women, Workers, and Communities in Canadian History, 1840s-1960s
edited by Franca Iacovetta, Paula Draper, Robert Ventresca
Dr. Robert Ventresca
, Professor of
History
This is an edited collection that brings together some of the most highly regarded and important essays in Canadian History. The book was included in the Canada 150 Collection, which was organized by the University of Toronto Press to recognize Canada's sesquicentennial, and features what the University of Toronto Press describes as "a special selection of outstanding books published over the years that bear witness to the depth and breadth of the nation's history and the diversity of its people."
A Nation of Immigrants includes several important essays detailing the lives of immigrant women who, in one way or another, made a profound impact on their respective communities and on the country as a whole.
Here is a link to the table of contents
.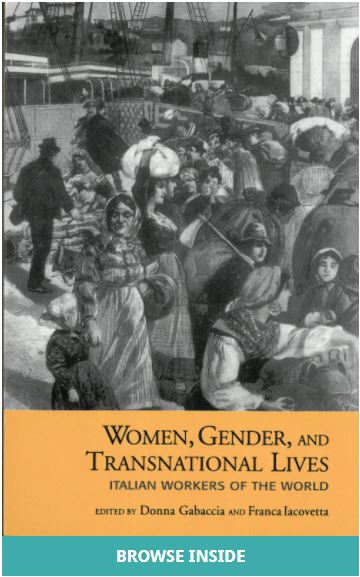 Women, Gender, and Transnational Lives: Italian Workers of the world
by Donna R Gabaccia and Franca Iacovetta
Co-authored by
Dr. Robert Ventresca
, Professor of
History
This book is a transnational analysis of women and gender in Italy's world-wide migration. This book challenged the stereotype of Italian Immigrant women being silent and submissive and by using the international and internationalist perspectives, feminist labour history, women's history, and Italian migration history to provide a women-centred, gendered analysis of Italian workers.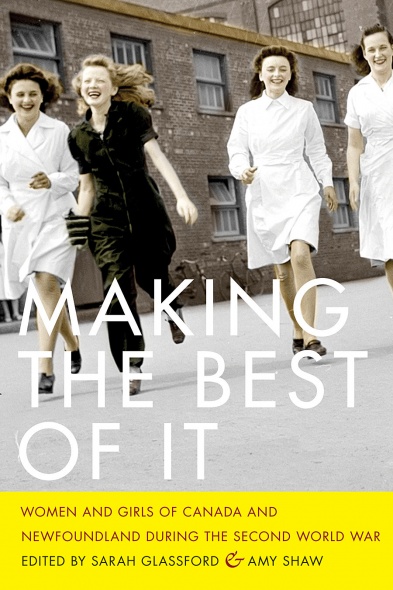 Making the Best of It: Women and Girls of Canada and Newfoundland During the Second World War
by Sarah Glassford and Amy J. Shaw
Contributed chapter by
Dr. Graham Broad
, Associate Professor, Department of
History
Chapter 6 – "Shopping to win the War: Female Consumers and Canada's Home Front"
This ground-breaking collection of essays explores the ways in which gender and other identities intersected to shape the experiences of female Canadians and Newfoundlanders during the war.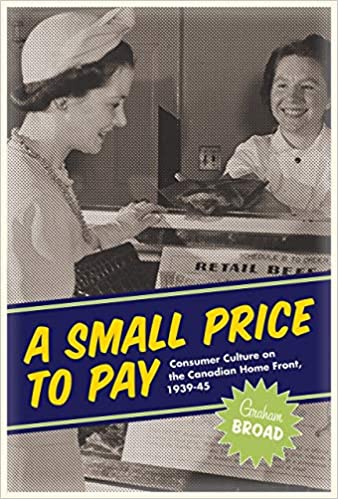 A Small Price to Pay
by
Dr. Graham Broad
, Associate Professor of
History
In this book, Dr. Graham Broad examines how female consumers on the home front navigated the tensions between having more money than ever to spend and patriotic pressure to save for the war effort.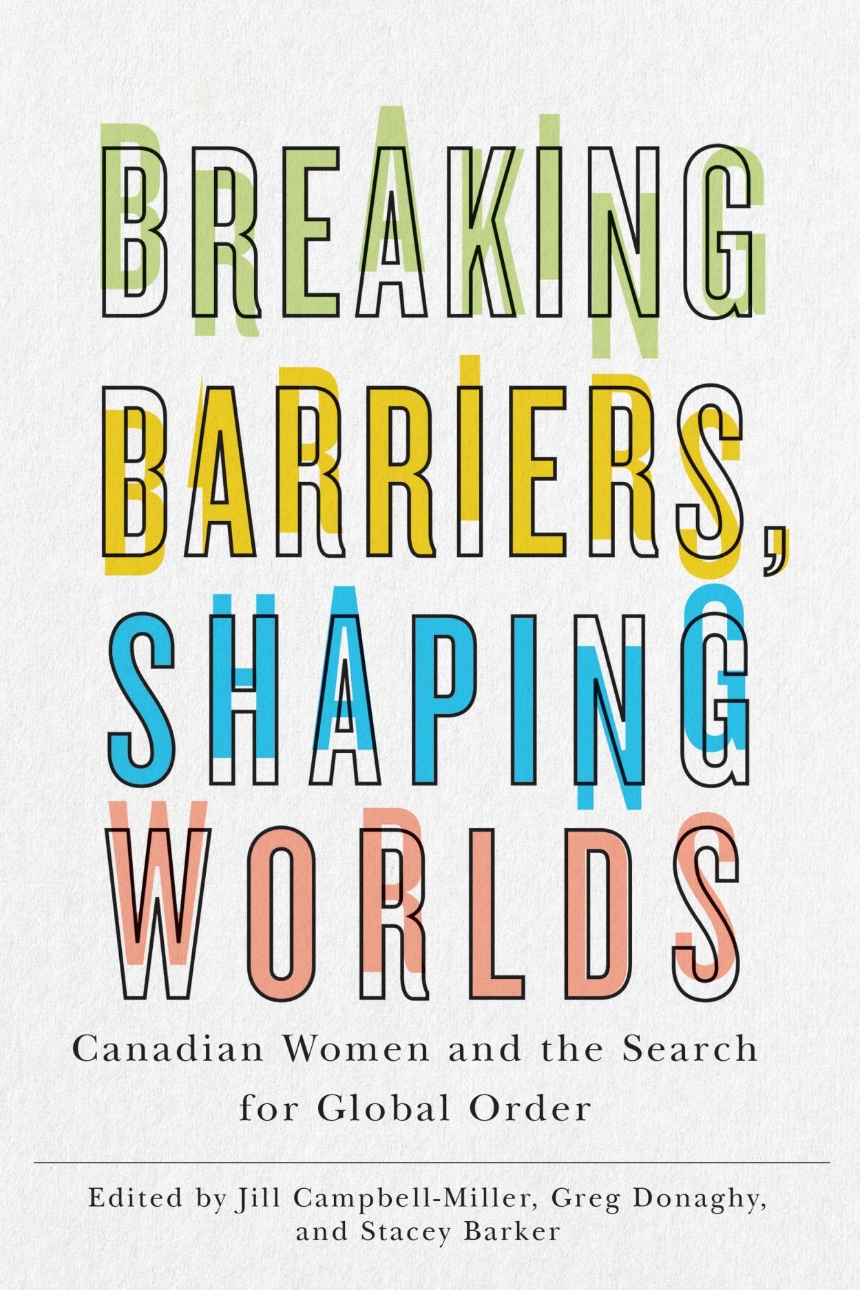 Breaking Barriers, Shaping Worlds: Canadian Women and the Search for Global Order
Edited by Jill Campbell-Miller, Greg Donaghy and Stacey Barker
Though marginalized by historians, women have been at the centre of Canadian international affairs. This work highlights the overlooked contribution of a diverse group of women in Canadian political history—missionaries, diplomats, doctors, economists, and Indigenous rights activists – and reveals their vital contributions to the search for a global order that has been a hallmark of Canada's international history.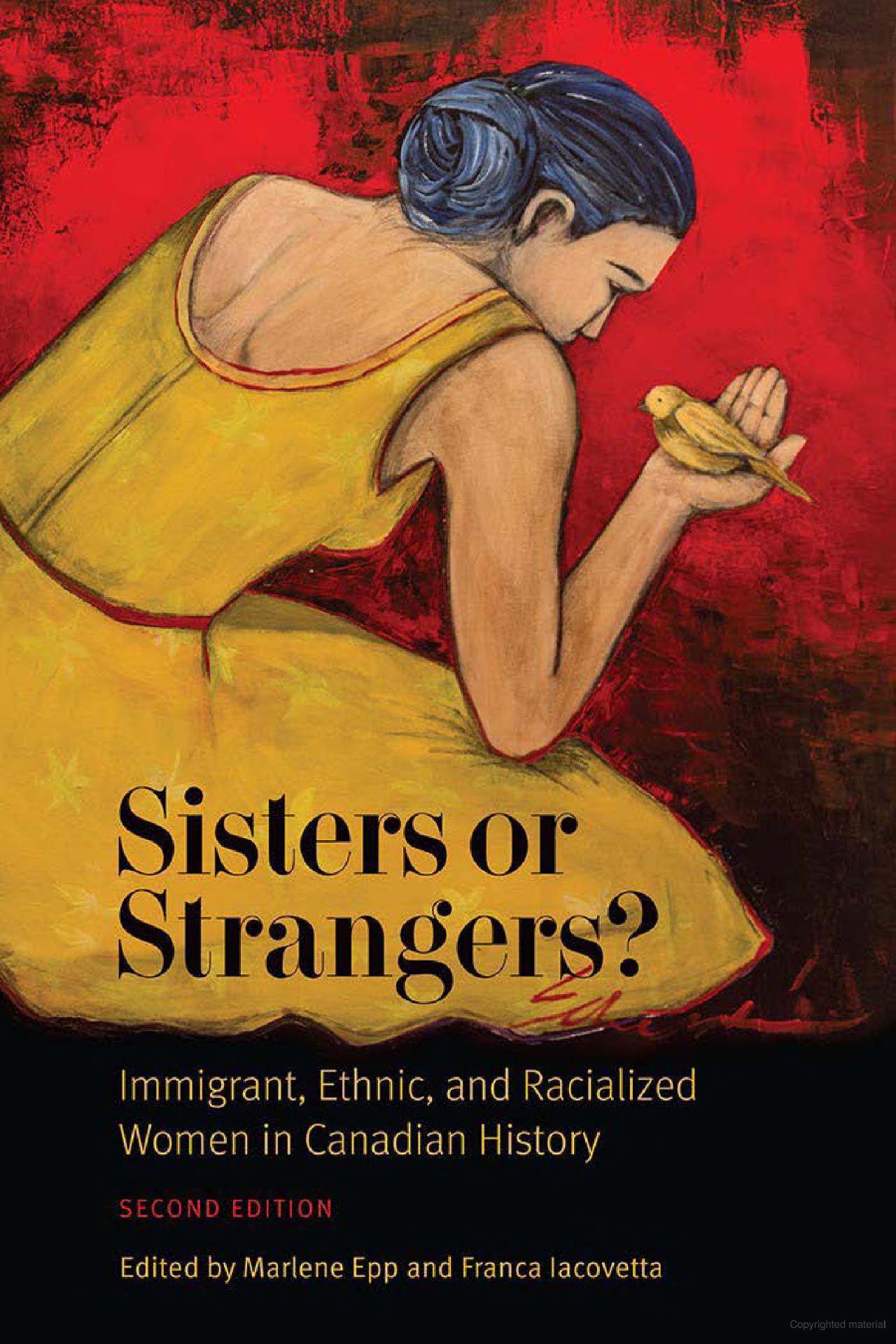 Sisters or Strangers?: Immigrant, Ethnic, and Racialized Women in Canadian History, 2nd Edition
Edited by Marlene Epp, Marlene and France Iacovetta
Spanning the eighteenth century to the twenty-first, Sisters or Strangers? explores the lives of immigrant, ethnic, and racialized women in Canada. The themes examined in this new edition include the intersection of race, crime, and justice; the creation of white settler societies; domestic labour, the body, political activism, food studies, gender and ethnic identity; and trauma, violence, and memory.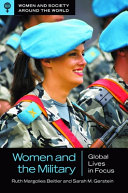 Women and the Military: Global Lives in Focus
Sarah M. Gerstein and Ruth Margolies Beitler
Written by a professor of comparative politics at West Point and an active duty army major, this book explores the roles, challenges, and accomplishments of women in the military in countries across the globe. The authors investigate societal and cultural views of masculinity and war, as well as factors influencing changing views of women and the military.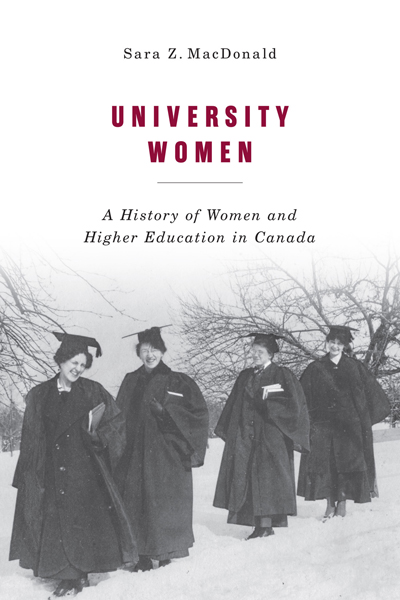 University Women: A History of Women and Higher Education in Canada
Sara Z. MacDonald
Sara MacDonald explores the processes of integration and separation that marked women's contested entrance into higher education. Examining the period between 1870 and 1930, this provides a comparative study of women at universities across Canada, and uncovers the systemic inequalities based on gender, race, and class that have shaped Canadian higher education.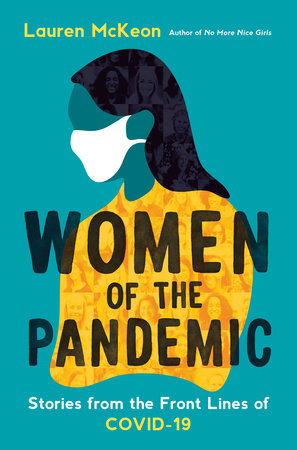 Women of the Pandemic: Stories from the Frontlines of COVID-19
Lauren McKeon
Through intimate portraits of Canadian women in diverse situations and fields, Women of the Pandemic is a gripping narrative record of the early months of COVID-19, a clear-eyed look at women's struggles, which reminds us of women's leadership and resilience and highlights their creativity, perseverance, and resilience as they charted a new path forward during impossible times.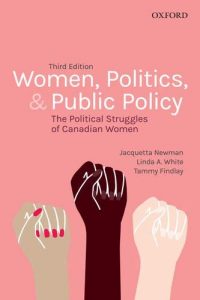 Women, Politics, & Public Policy: The Political Struggles of Canadian Women, 3rd edition
Linda White, Jacquetta Newman (King's Department of Political Science) & Tammy Findlay
The third edition of Women, Politics, and Public Policy examines the intersection of feminism, women's politics, and public policy-making within a Canadian context. Thoroughly updated with current issues and research, this text is an essential tool for students to understand the many aspects of women's political activity and its relationship to public policy and social change.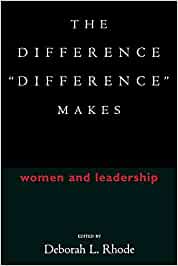 The Difference "Difference" Makes: Women and Leadership
Deborah L. Rhode
Why are women so dramatically underrepresented in formal leadership positions—and what can be done to improve the situation? This collection takes up these questions in the crucial practical concepts of law, politics, and business. Bridging the worlds of theory and practice, the essays in this collection bring new insights to long-standing questions about the difference gender difference makes.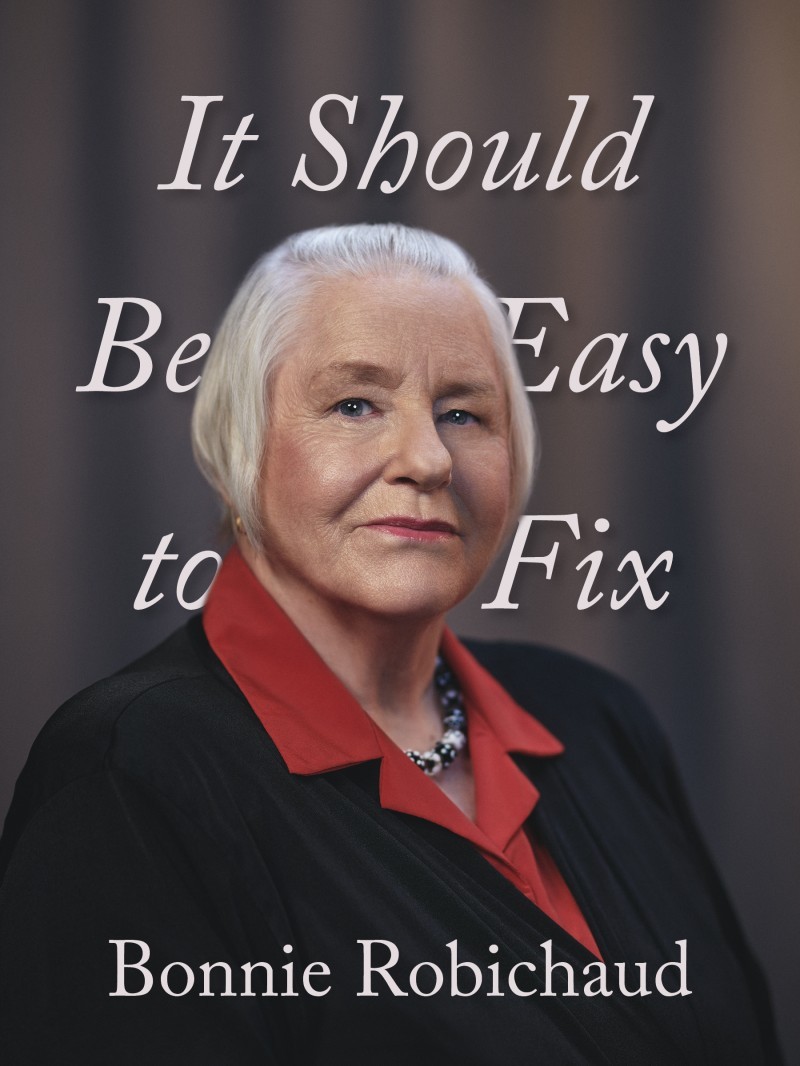 It Should Be Easy to Fix
Bonnie Robichaud
Robichaud's memoir follows her eleven-year fight for justice after sexual harassment and intimidation at the DoD military base in North Bay, ON. Her win in the Supreme Court of Canada set a historic legal precedent that employers are responsible for maintaining a harassment-free workplace. Robichaud's story is a landmark piece of Canadian labour history—one that continues to be relevant.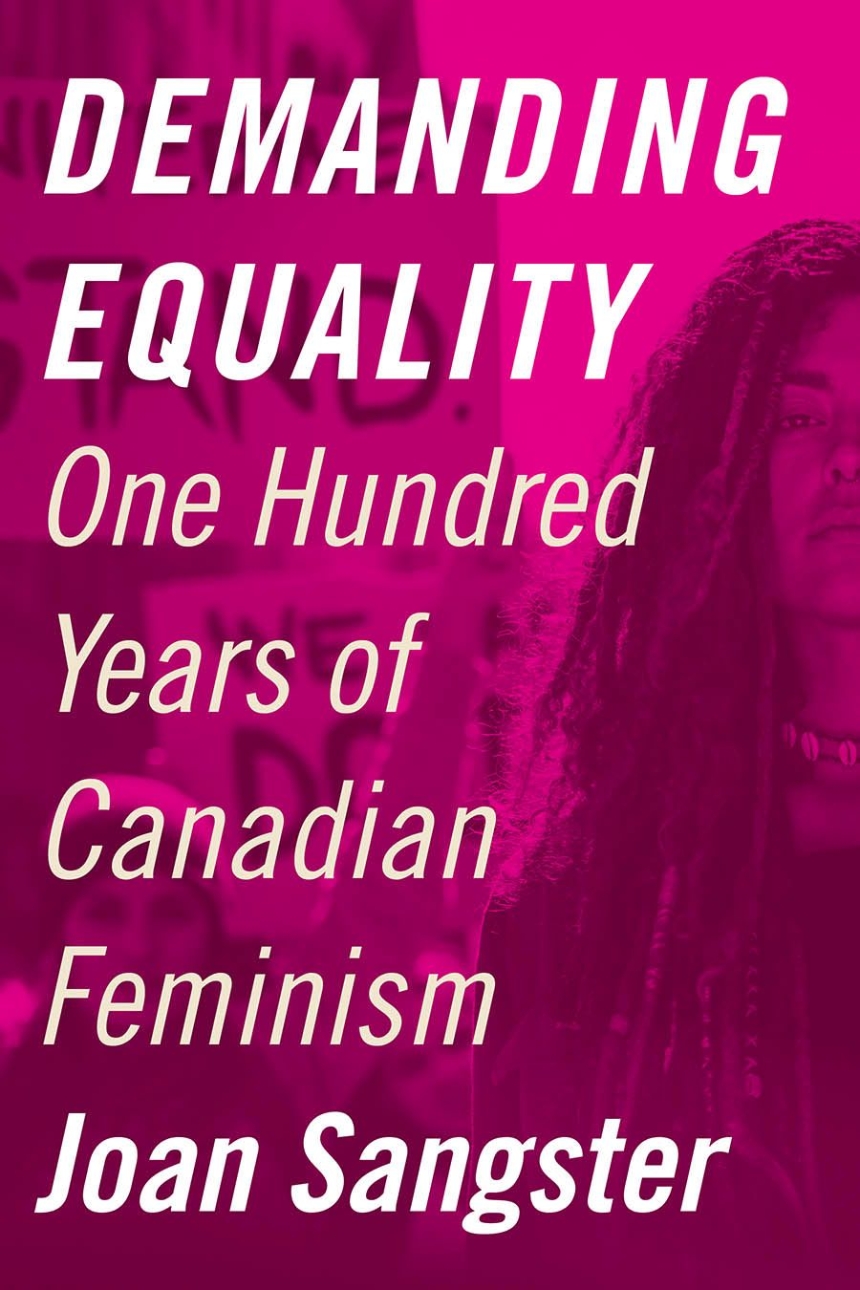 Demanding Equality: One Hundred Years of Canadian Feminism
Joan Sangster
Demanding Equality offers illustrations of feminist thought from mid-nineteenth-century, Enlightenment-inspired writing to the multi-issue movement of the 1980s. Broadening our definition of feminism – and recognizing that its political, cultural, and social dimensions are entangled – Sangster explores the different pathways pursued to gain equality. She challenges the popular "wave" theory, concluding that feminist activism was continuous, despite changing significantly across decades.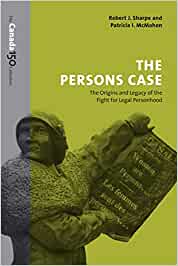 The Persons Case: The Origins and Legacy of the Fight for Legal Personhood
Robert J. Sharpe & Patricia I. McMahon
On October 18, 1929, England's reform-minded Lord Chancellor ruled in the Persons case that women were eligible for appointment to Canada's Senate. The Persons Case is a comprehensive study of this important event, examining the case itself, the ruling of the Privy Council, and the profound affect that it had on women's rights and the constitutional history of Canada.