National Day for Truth and Reconciliation
This past summer (June 2021), the government passed legislation to make September 30 a federal statutory holiday called the National Day for Truth and Reconciliation. This day provides an opportunity for every Canadian to recognize and commemorate the legacy of residential schools. This may present itself as a time for quiet reflection or participation in a community event.
Read more about the National Day for Truth and Reconciliation.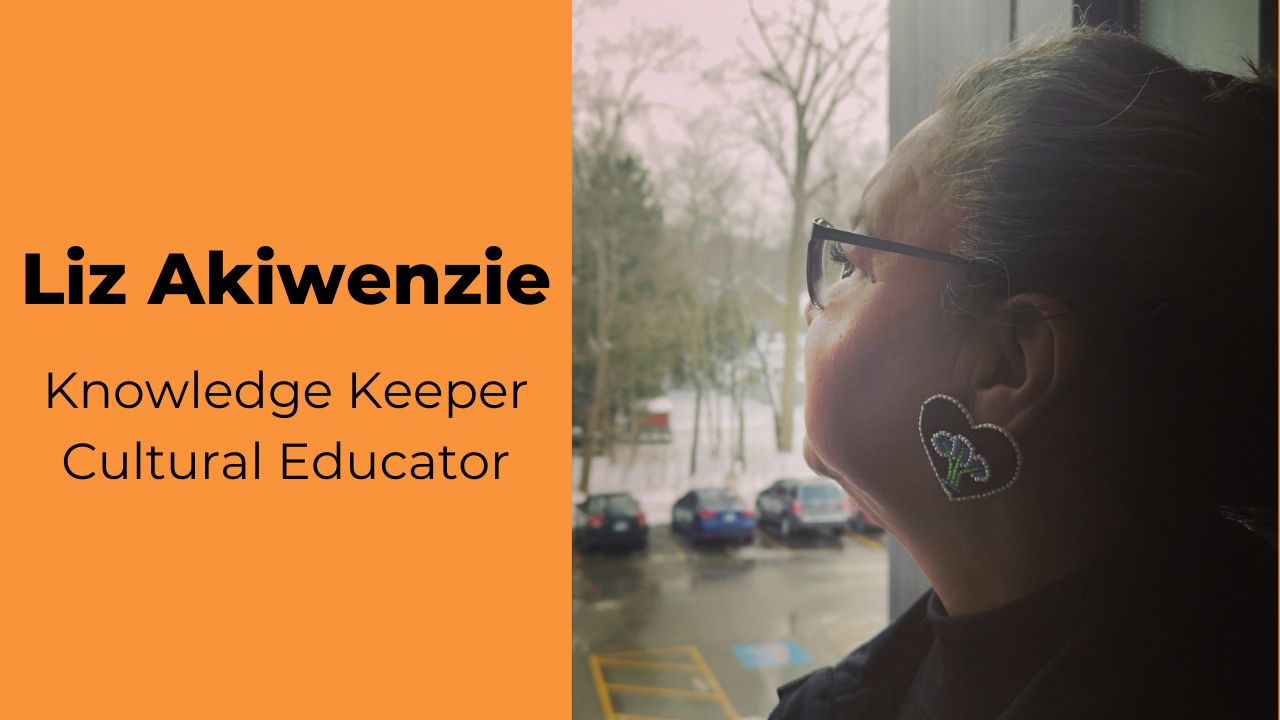 Ojibwe and Oneida Knowledge Keeper Liz Akiwenzie discussed Truth and Reconciliation and our collective responsibility to acknowledge and confront the consequences of colonialism. This presentation was held on September 21, 2021 in the Joanne and Peter Kenny Theatre as part of The Write Place Year Opening Talks.
We acknowledge that our campus at King's University College is situated on the traditional territories of the Anishinaabeg, Haudenausaune, Lenaapeewak, and Attawandaron peoples, all of whom have longstanding relationships to the land of Southwestern Ontario and the City of London. The First Nations communities of our local area include Chippewas of the Thames First Nation, Oneida Nation of the Thames, and Munsee Delaware Nation. And in our region, there are eleven First nations communities, as well as a growing indigenous urban population. King's University College values the significant historical and contemporary contributions of local and regional First Nations, and all of the Original Peoples of Turtle Island (also known as North America).
Other Important Dates
September 27 - October 1.
Truth and Reconciliation Week
– A five-day virtual national event that will continue the conversations from Every Child Matters and is open to all Canadian schools. Organizer: National Centre for Truth and Reconciliation.
Indigenous Resources at King's
We recognize that reconciliation means nothing without action. At King's we have a lot of work to do to create more and wider pathways to education for Indigenous students, faculty, alumni and community members. As an educational institution, our purpose is to have impact in society through teaching and research. Our ongoing work with reconciliation for our community includes these initiatives:
Learning Guide: Indigenous Studies - organized by Cardinal Carter Library.
Learning Guide: Resources about Truth and Reconciliation (TRC) and the Catholic Church - organized by Cardinal Carter Library and St. Peter's Seminary Library.
London Township Treaty no. 6 (1796) installation - includes images of the original treaty, translation and reflection questions. You can view this at the Cardinal Carter Library entrance.
Member of Southern First Nations Collaborative with a shared commitment and responsibility to prioritize the needs and interests of aspiring, former and current post-secondary education students who are members of SFNS First Nations.
King's University College Students' Council supports awareness of issues facing Indigenous communities and peoples, including annually sponsoring Indigenous Awareness Week, The Red Dress Project in support of missing and murdered Indigenous Women and Girls, and Orange Shirt Day related to impact of residential schools in Canada.
All student leaders and Student Affairs employees engage annually in educational and awareness activities related to their roles in advancing the developing of programs that engage and support Indigenous learners at King's and Western.
King's is matching donations up to $25,000 for the establishment of a new endowed student award for Indigenous learners.
The Reflection Circle on the King's Green, provides an outdoor location for sacred gatherings, such as smudging ceremonies, for the indigenous community.
President's annual Lecture in Contemporary Indigenous Issues.
King's is a member of Indigenous Post-Secondary Education (IPEC) at Western, where we seek to listen and consult in an effort to advance Indigenous ways of learning and knowing on our campus. 
King's has partnered with the Office of Indigenous Initiatives and Indigenous Services at Western to provide a range of services for and with Indigenous learners including admissions, academic advising, personal and financial support. 
Faculty at King's co-authored this Haznet article on Building Climate Resilient Communities in Pandemic Recovery.
Library staff picks - 2021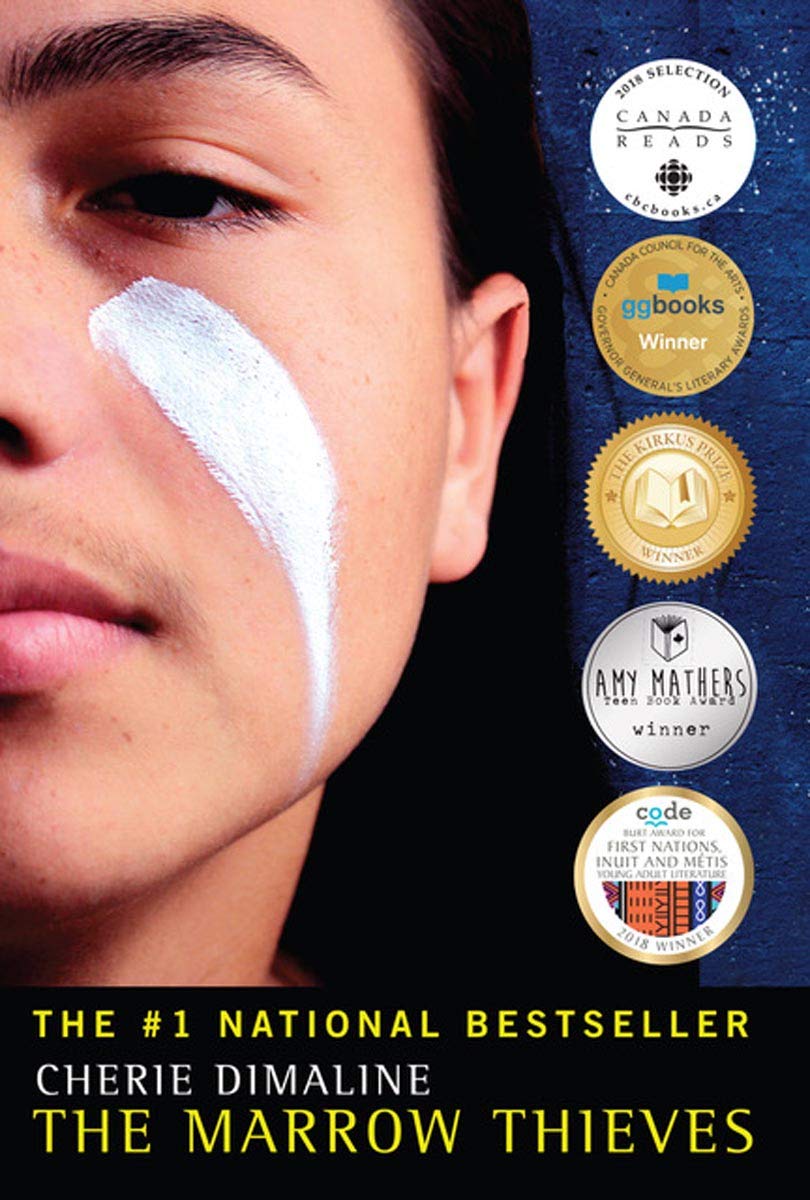 The Marrow Thieves
by Cherie Dimaline.
In a future world ravaged by global warming, people have lost the ability to dream, and the only people still able to dream are North America's indigenous population - and it is their marrow that holds the cure for the rest of the world.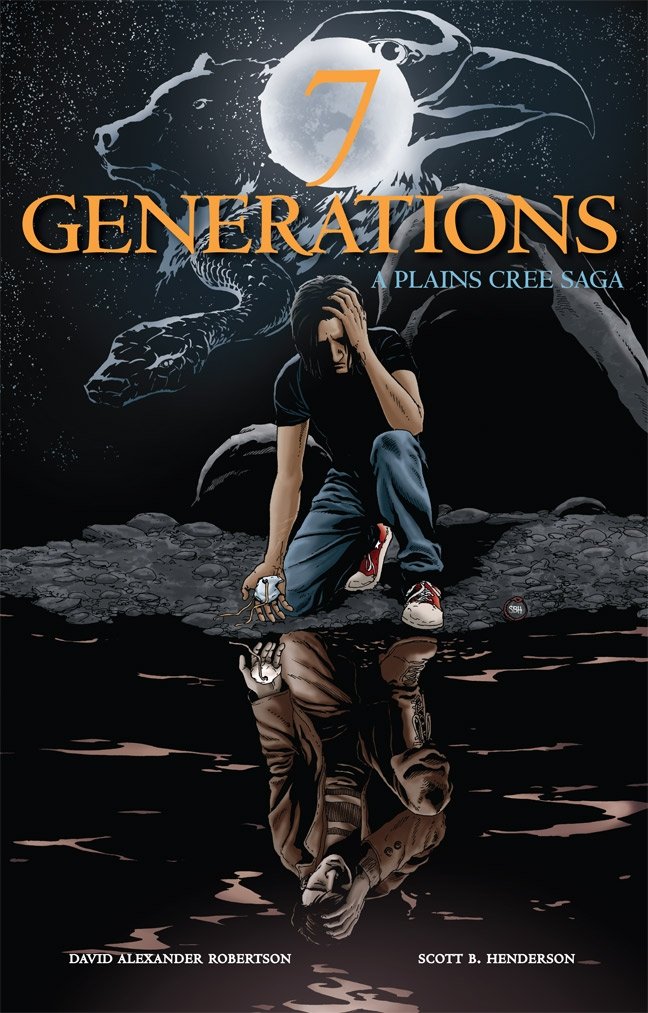 7 Generations: a Plains Cree Saga
by David Robertson.
This epic, four-part graphic novel follows one Indigenous family over three centuries and seven generations.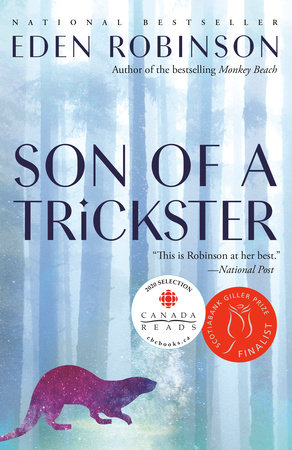 Son of a Trickster
by Eden Robinson.
Jared struggles to keep his family afloat and puzzles over why his maternal grandmother has never liked him, why she says he's the son of a trickster, that he isn't human.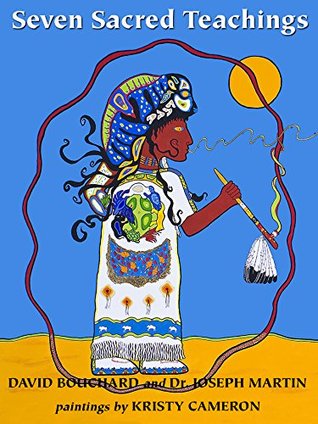 Niizhwaaswi Aanike'iniwendiwin: Aaabishiki Mashkode Bizhikiins Ikwe
by David Bouchard.
This book combines the White Buffalo Calf Woman teachings with the Seven Grandfather Teachings.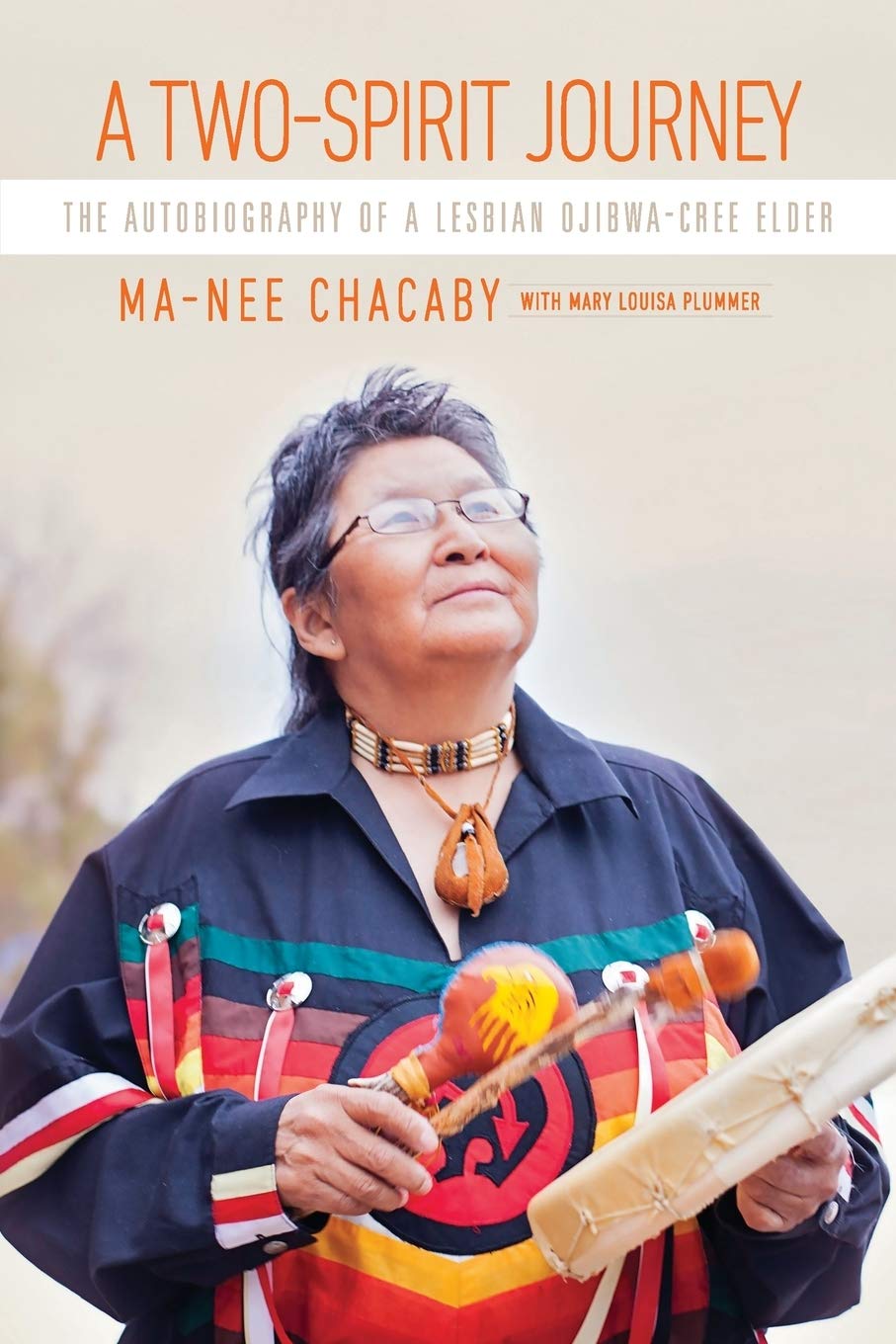 A Two-Spirit Journey: the Autobiography of a Lesbian Ojibwa-Cree Elder
by Ma-Nee Chacaby.
Chacaby's story is one of enduring and ultimately overcoming the social, economic, and health legacies of colonialism.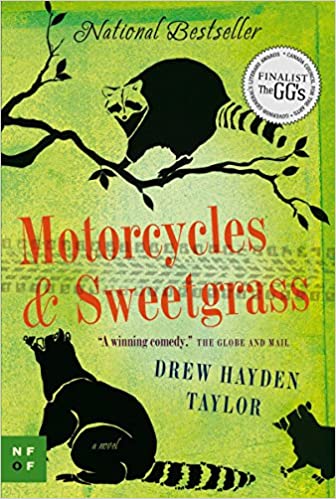 Motorcycles and Sweetgrass
by Drew Hayden Taylor.
Otter Lake is a sleepy Anishnawbe community where little happens, until a handsome stranger pulls up astride a 1953 Indian Chief motorcycle – and turns Otter Lake completely upside down.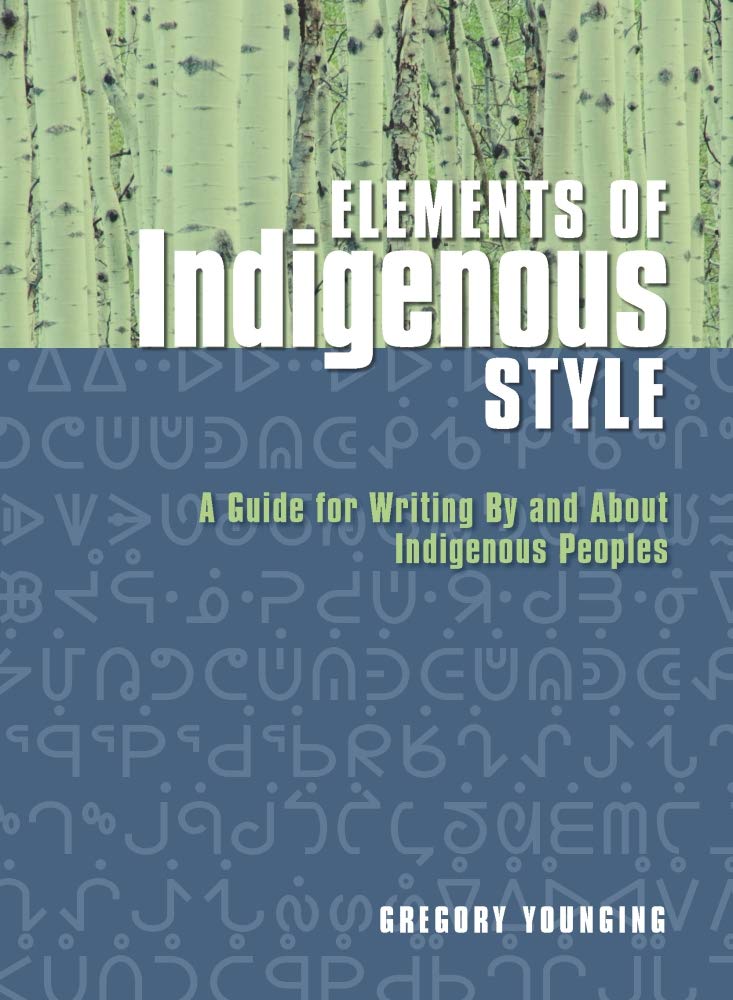 Elements of Indigenous style : a guide for writing by and about Indigenous Peoples
by Gregory Younging.
This guide contains: A historical overview of the portrayal of Indigenous peoples in literature; Common errors and how to avoid them when writing about Indigenous peoples; Guidance on working in a culturally sensitive way; A discussion of problematic and preferred terminology; Suggestions for editorial guidelines.
On September 16, 2021 Cindy Blackstock kicked off the first Veritas Series of the academic year with her talk, Reconciling History: Echoes of the Past. She spoke on the lessons of history and the contemporary injustices that First Nations children and families experienced in the spirit of the Truth and Reconciliation Commission and its Calls to Action. This was the President's Lecture which was sponsored by the Congregation of the Sisters of St. Joseph in Canada.
On September 17, 2020 Jesse Thistle presented "Finding the Trail: A Métis Life Overcoming Adversity." This lecture was an autobiographical keynote that explores themes from his best-selling debut memoir, From the Ashes. He reflected on his story, one that recounts trauma, addiction, and homelessness. Through his remarks, audiences heard a deeper story of hope and resilience. Jesse Thistle is a Métis/Cree author and assistant professor in the Department of Humanities at York University in Toronto. He is also an advocate for the homeless.
Senator Murray Sinclair, Chief Commissioner of the Truth and Reconciliation Commission, spoke on "The Future of Truth and Reconciliation" to open the Veritas Series on September 26, 2019. Although the Truth and Reconciliation Commission (TRC) released the report in 2015, much remains to be done to ensure all Canadians understand and implement its recommendations. Senator Sinclair used his experience as the Chief Commissioner of the TRC, where he participated in hundreds of hearings across Canada, as he discussed the current state of affairs following the TRC's report and what we can anticipate moving forward.
External Resources