During the month of February, we recognize Black History Month at King's. This is a further opportunity to bring awareness of Black history and culture to the King's community. King's continue to strive towards further diversity and inclusivity.
As part of the ongoing effort to promote inclusivity, diversity and representation at King's, the King's Political Science Students' Association (KPSSA), King's University College Students' Council (KUCSC), and the Black Students' Association (BSA) at Western University collaborated to create an event focusing on encouraging discussions about the experiences of BIPOC students living in Canada.
---
BIPOC Student Support Group
This is an important time to recognize the experiences of people of colour on campus and their daily life. Shifting Perspectives, KUCSC, and King's Student Affairs are teaming up to facilitate a BIPOC Student Support group. This is a safe place for students to be heard, seen and relate to one another. There will be conversations regarding racism, discrimination, microaggression sexism etc. This platform acknowledges each individuals' differences and projects their voice on campus.
Meetings will be held every 2nd and 4th Wednesday over Zoom. You must register to join the group.
---
Events for Black History Month (outside of King's)
Western acknowledges and celebrates Black History Month, and encourages the campus and London communities to listen, learn and discuss.
The Office of Equity, Diversity and Inclusion is pleased to host its inaugural virtual speaker series celebrating Black excellence. These events are free of charge, but advance registration is required. Everyone is welcome to attend.
The speakers and dates are:
Christina Lord - February 1, from noon - 1:15 p.m.
Dr. Andrew B. Campbell - February 3, from noon - 1:30 p.m.
Andrea Thompson - February 9, from 4 p.m. - 5:30 p.m.
Greg Frankson - February 10, from 4 p.m. - 5:30 p.m.
Robert Small - February 16, from noon - 1:15 p.m.
Marissa Grant - February 23, from 4 p.m. - 5 p.m.
---
London's FiRst Black Public Library
The W.E.A.N. Community Centre, in collaboration with the London Public Library, announces the opening of London's First Black Public Library.
---
London Black History Coordinating Committee Events
LBHCC has a full calendar of Black History Month events, including these:
Black History Month Opening Celebration: February 5, 1 - 2:30 p.m. on Zoom
Children's Celebrations: February 7, 14, 21 and 28, 6:30 - 7 p.m. on Zoom
Lewis Coray Trailblazer Awards, with special guest Damian Warner: February 16 at 7 p.m. on Zoom
Heritage Fair-Multiculturalism in Canada, 50 Years Later - a one-hour moderated online panel discussion: February 18 at 7 p.m.
African Caribbean Winter Market: February 23, 10 a.m. - 3 p.m. at Innovation Works
Closing Celebration: February 26, 2 - 4 p.m. on Zoom
Most events are free of charge. Find more information on these and other LBHCC events.
Remembrance Event
To commemorate 20 years of BHM celebrations, we will be remembering and honouring the people we have lost in our (Black London) community in the last 20 years. You can share the name of someone we have lost (whether you knew them or not) so we can pause and honour their memories. The remembrance will be part of the LBHCC Closing Ceremony for Black History Month on February 26, 2022.
---
Black History Month virtual celebration — February 17, 2022
The Government of Canada is hosting the Black History Month virtual celebration on Facebook Live at 7 p.m. (ET), February 17. This live virtual event highlighting this year's theme will feature performances, tributes, interviews and much more!
Tune into the virtual event.
---
The Canadian Centre for Diversity Events
---
the grand theatre
In honour of Black History Month, the Grand Theatre is pleased to provide a free re-broadcast of Finding Black Joy by Alexandra Kane from Tuesday, February 1 through Tuesday March 1, 2022.
---
Ingersoll 50+ Centre Heritage Presentation Series
Heather Rennalls is presenting "The History of the Underground Railroad in Oxford County" on Tuesday, February 15 at 2 p.m. on Zoom. To register, call (519) 485-3869 or email Kristi Oegema.
---
The London Club
The London Club is hosting an event February 16, 2022 from 1 p.m. - 2 p.m. with Leroy Hibbert titled "Understanding Black History and the Importance of Race Relations." During this interactive conversation participants will gain insight into the importance of Black History while at the same time exploring key concepts and terminology related to culture, race, microaggressions, unconscious misunderstandings, and self-awareness.
King's is a corporate member and the King's community is welcome to attend these events.
Register for this event here.
---
King's Community, meet SEE COLLECTIVE
Here is a list of local Black artists and entrepreneurs compiled by a beautiful online magazine called See Collective. https://www.seecollective.co/

Founded by Kerry Ssemugenyi and Zion Bekele, SEE COLLECTIVE is an online community based in London, Ontario, embracing the electric and adventurous spirit of this generation of creatives and entrepreneurs. Founded on the desire to inspire, SEE COLLECTIVE highlights local tastemakers and creatives through stories and visuals that immerse you into the very fabric of the FOREST CITY.
Check out See Collective's list of local Black-owned businesses, which includes restauranteurs, retailers, suppliers, creatives, collectives, musicians and more.
https://www.seecollective.co/black-owned-businesses
---
Library Staff Picks for Black History Month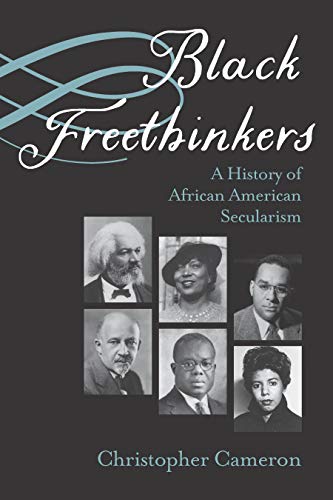 Black Freethinkers: a history of African American secularism. It argues that, contrary to historical and popular depictions of African Americans as naturally religious, freethought has been central to Black political and intellectual life from the nineteenth century to the present. Freethought encompasses many different schools of thought, including atheism, agnosticism, and nontraditional orientations such as deism and paganism. BL2747.5 .C36 2019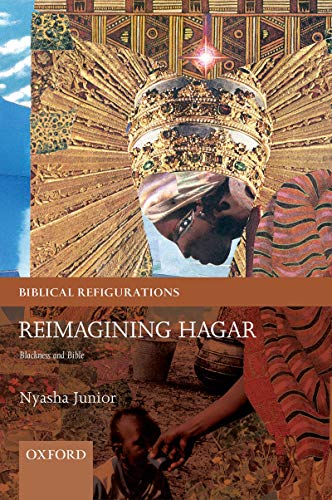 Reimagining Hagar illustrates that while interpretations of Hagar as Black are not frequent within the entire history of her interpretation, such interpretations are part of strategies to emphasize elements of Hagar's story in order to associate or disassociate her from particular groups. It considers how interpreters engage markers of difference, including gender, ethnicity, status and their intersections in their portrayals of Hagar. BS580.H24J86 2019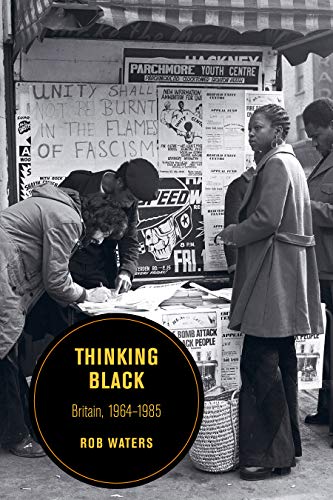 In Thinking Black, Rob Waters reveals Black radical Britain's wide cultural-political formation, tracing it across new institutions of Black civil society and connecting it to decolonization and Black liberation across the Atlantic world. He shows how, from the mid-1960s to the mid-1980s, Black radicalism defined what it meant to be Black and what it meant to be radical in Britain. DA125.N4W385 2019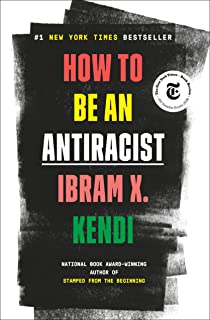 Ibram X. Kendi takes readers through a widening circle of antiracist ideas—from the most basic concepts to visionary possibilities—that will help readers see all forms of racism clearly, understand their poisonous consequences, and work to oppose them in our systems and in ourselves. E184.A1 K344 2019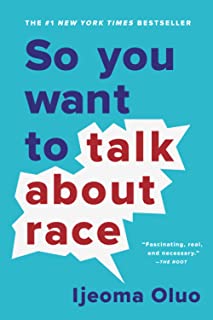 Ijeoma Oluo guides readers of all races through subjects ranging from police brutality and cultural appropriation to the model minority myth in an attempt to make the seemingly impossible possible: honest conversations about race, and about how racism infects every aspect of American life. E184.A1O454 2018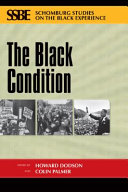 A unique research, study, and teaching resource for professors and students of Black studies, created by the Michigan State University Press, ProQuest, Schomburg Center for Research in Black Culture, and The New York Public Library. E184.7.B5363 2009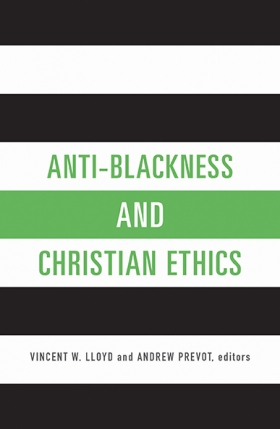 The moral gravity of anti-Black racism is attracting broad atten­tion. How do Christian ideas, practices, and institutions contribute to today's struggle for racial justice? And how do they need to be reimagined in light of the challenges to white supremacy posed by today's movements for racial justice? E185.615.A725 2017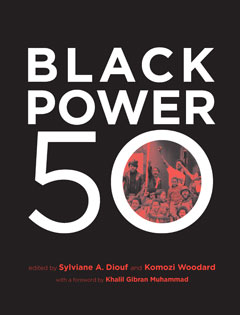 The fully illustrated companion to a major exhibit at New York's Schomburg Center for Research in Black Culture, this fiftieth-anniversary retrospective of Black Power in America and around the world includes original interviews with key figures from the movement and essays from today's leading Black Power scholars. E185.615.B546635 2016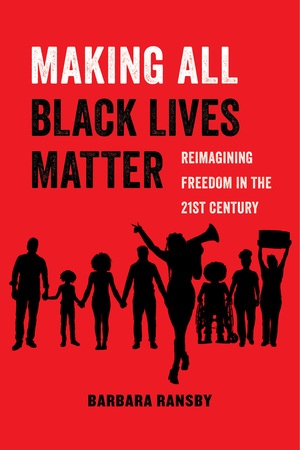 Award-winning historian and long-time activist Barbara Ransby outlines the scope and genealogy of the Black Lives Matter movement, documenting its roots in Black feminist politics and situating it squarely in a Black radical tradition, one that is anti-capitalist, internationalist, and focused on some of the most marginalized members of the Black community. E185.615.R26 2018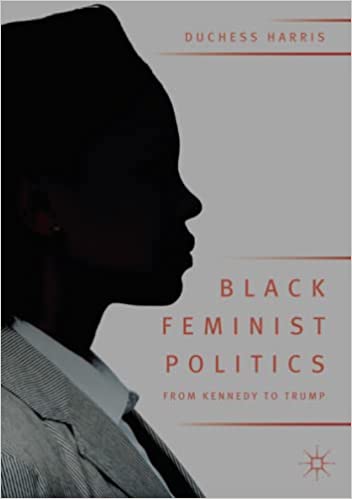 A must-read for scholars in political science, history, and gender/feminist/women's studies, among others, this definitive investigation of the mainstreaming of Black feminist politics in the 21st century breaks down the complexity of contemporary politics for an everyday reader eager to understand how Black women have defined leadership and politics since the mid-century. E185.86.H36 2019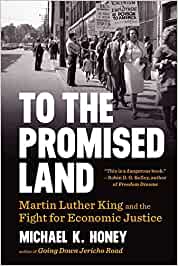 Michael K. Honey goes beyond the iconic view of Martin Luther King, Jr., as an advocate of racial harmony, to explore his profound commitment to the poor and working class and his call for "nonviolent resistance" to all forms of oppression, including economic injustice. E185.97.K5H66 2018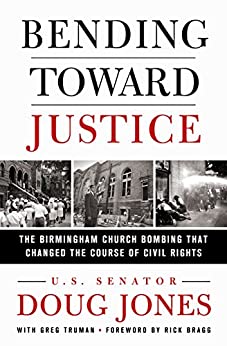 A dramatic and compulsively readable account of the decades-long fight to bring justice to the victims of the 16th Street Baptist Church bombing, culminating in Sen. Doug Jones' prosecution of the last living bombers, this is a distinguished work of legal and personal history. F334.B69N445 2019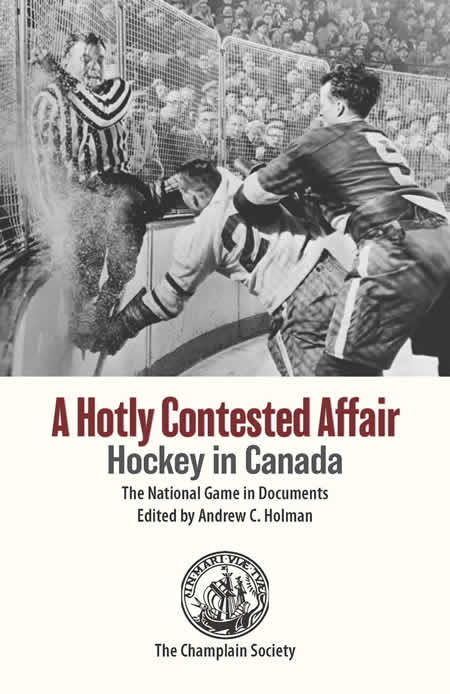 Composed of more than 150 edited and annotated documents, the volume is organized into chapters based on ten central themes. Hockey's "whiteness" is examined in "Race and Social Order" along with the challenges that Indigenous, Black and Asian players and teams made to that hegemony. GV848.4.C3 H68 2020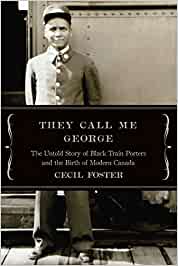 Canada's Black train porters were a familiar sight to the average passenger—yet their minority status rendered them politically invisible. Cecil Foster's book demonstrates the power of individuals and minority groups in the fight for social justice and shows how a country can change for the better. HD6528.R3F67 2019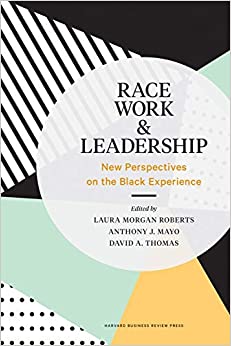 A rare and important compilation of essays that examines how race matters in people's experience of work and leadership. What does it mean to be Black in corporate America today? How are racial dynamics in organizations changing? How do we build inclusive organizations? HF5549.5.M5R34 2019
This book considers Black motherhood through multiple and global lenses to engage the reader in an expanded reflection and to prompt further discourse on the intersection of race and gender within the construct of motherhood among Black women. It incorporates varied arenas for discussion including literary analysis, the African Diaspora, reproductive health, religion and social ecology. HQ759.B53 2015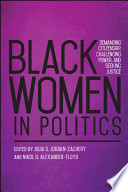 Including a multidisciplinary range of scholars, with a strong concentration of work by political scientists, this book explores how Diasporic Black women engage in politics, highlighting three dimensions citizenship, power, and justice that are foundational to intersectionality theory and politics as developed by Black women and other women of colour. HQ1236.B527 2018
Resting on the premise that we cannot work for the liberation of individuals, communities and societies without intersectionality, this book questions how intersectionality challenges the structures and discourses of social work education, management and organization. Intersectional in its method and content, the blend of practice, activism, research and theory troubles geopolitical and disciplinary boundaries. HM488.5.I585 2019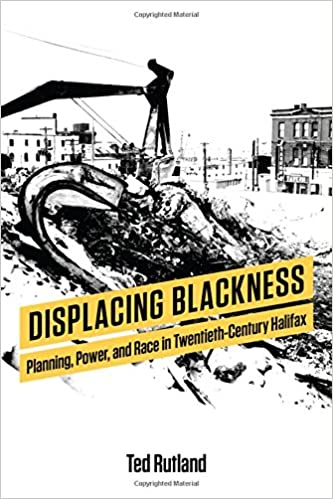 While focusing on twentieth-century Halifax, Ted Rutland develops broad insights about the possibilities and limitations of modern planning. Moving through a series of important planning initiatives, the books investigates how race – specifically Blackness – has defined the boundaries of the human being and guided urban planning, with grave consequences for the city's Black residents. HT169.C32H35 2018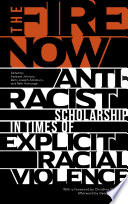 This collection argues that our times can only be truly understood by placing them within wider contexts that normalize racism and white supremacy. Mapping out the problems we face, and the solutions we need, the book considers how anti-racist scholarship and activism can overcome the setbacks posed by the resurgence of white supremacy. HT1523.F58 2018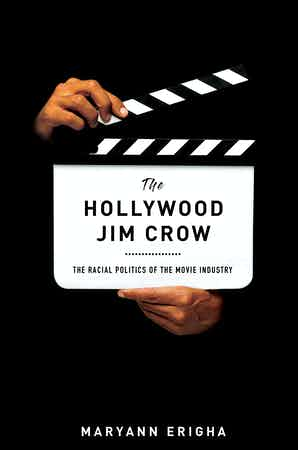 Maryann Erigha examines the practices and biases that limit the production and circulation of movies directed by racial minorities. Unlike the Jim Crow era where ideas about innate racial inferiority and superiority were the grounds for segregation, Hollywood's version tries to use economic and cultural explanations to justify the underrepresentation and stigmatization of Black filmmakers. PN1995.9.N4E75 2019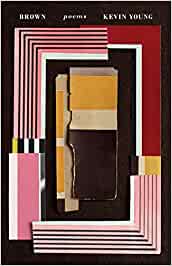 A testament to Young's own—and our collective—experience, these thirty-two poems and poetic sequences, including an oratorio based on Mississippi "barkeep, activist, waiter" Booker Wright and the vibrant sonnet cycle "De La Soul Is Dead," about the days when hip-hop was growing up, remind us that Blackness and brownness tell an ongoing story. PS3575.O798A6 2018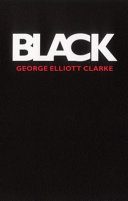 Blistering with defiance, tempered with tenderness and desire, Black is a startlingly passionate collection of poems from one of Canada's most gifted writers. George Elliott Clarke combines fiery outrage with delicate confessions of love, creating a commentary on soul and culture that is both shocking and transformative. PS8555.L37B53 2012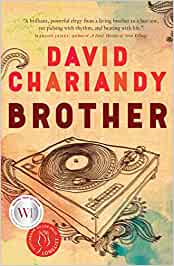 Brother explores questions of masculinity, family, race, and identity as they are played out in a Scarborough housing complex during the summer of 1991. David Chariandy has crafted a heartbreaking story about the profound love that exists between brothers and the senseless loss of lives cut short with the shot of a gun. PS8605.H3685B76 2017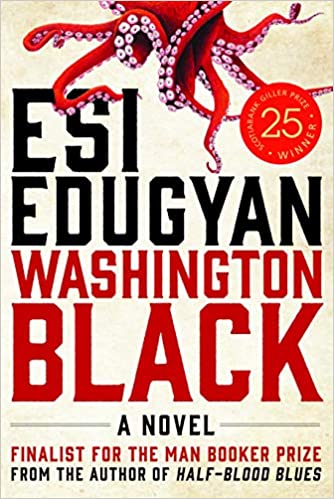 Eleven-year-old field slave George Washington Black is terrified when he is chosen as a manservant. But soon Wash is initiated into a world where even a boy born in chains may embrace a life of dignity and meaning. This is a story of self-invention and betrayal, and of a world destroyed and made whole again. PS8609.D59W37 2018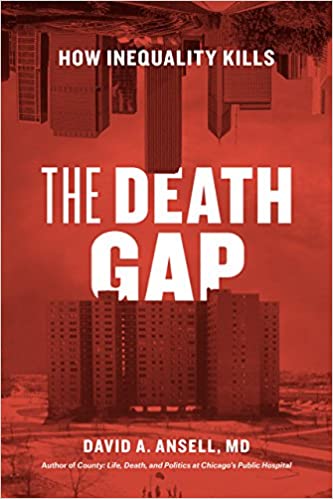 When detailing the many things that the poor have not, we often overlook the most critical—their health. The poor die sooner. Blacks die sooner. And poor urban Blacks die sooner than almost all other Americans. David A. Ansell, MD, gives a grim survey of these realities, drawn from observations and stories of his patients. RA418.3.U6A57 2017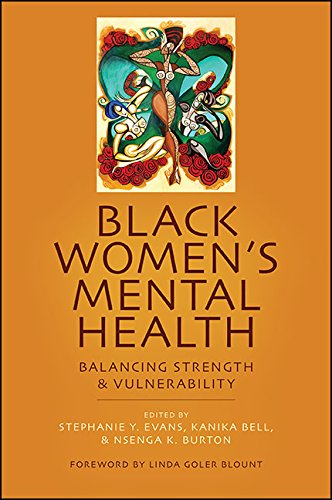 This book offers a unique, interdisciplinary, and thoughtful look at the challenges and potency of Black women's struggle for inner peace and mental stability. Merging theory and practice with personal narratives and public policy, the book develops a new framework for approaching Black women's wellness to provide tangible solutions. RC451.4.W6B53 2017