Throughout February, we recognize Black History Month at King's. This is a further opportunity to bring awareness of Black history and culture to the King's community. King's continues to work for further diversity and inclusivity.
Jennifer Slay, King's Director of Director of Equity, Diversity, Inclusion and Decolonization, talks about Black History Month.
---
BIPOC Student Support Group
This is an important time to recognize the experiences of people of colour on campus and their daily life. Shifting Perspectives, KUCSC, and King's Student Affairs are teaming up to facilitate a BIPOC Student Support group. This is a safe place for students to be heard, seen and relate to one another. There will be conversations regarding racism, discrimination, microaggression sexism etc. This platform acknowledges each individuals' differences and projects their voice on campus.
Meetings will be held in person every 2nd and 4th Wednesday in the Vitali Lounge in Wemple. You must register to join the group.
---
In-class events
Nikisha Evans, President of the Congress of Black Women of Canada, London Chapter, will speak to students in Human Rights 1000 on March 3 at 12:30 p.m., in LH105B. All are welcome.
---
King's Courses
Learn more about Black History in one of these courses currently taught at King's.
3301F/G (In)Equity and Violence
This course examines two inter-related topics central to modern political theory and modern societies: first, equality and inequality; second, violence. Readings include canonical statements (Rousseau, Marx, Fanon, Arendt), contemporary treatments and case studies. These include the purpose of equality, the distribution of wealth, the psychology of violence and its justifications.
---
Events for Black History Month (outside of King's)
Western University
Western University acknowledges and celebrates Black History Month, and encourages the campus and London communities to listen, learn and discuss. Visit Western's Black History Month page to learn more.
Passing the Baton – A fireside chat with The Honourable Jean Augustine: February 8, 10:00 a.m., McKellar Room, University Community Centre
RISE Above Adversity – Transforming Pain to Power with Randell Adjei: February 15, noon - 1:15 p.m,, Zoom
Black History Month Film Screening: February 15, 5:00 - 7:00 p.m., University College, Room 3110
Paving the Way with Anthony Lue: February 28, 11 a.m. - noon, Health Science Building, Room 40
Emmanuel Jal Comes to Western: March 10, 1:00 - 2:30 p.m., McKellar Room, University Community Centre
From Windsor to Washington: How a Western Student from Essex County Made his Way to Partnership in an Elite American Law Firm: March 16, 12:30 p.m., Law Building, Moot Court
The Western Black Students Association is hosting a number of events, including the For the Girls Reflection, a Black History Month reflection to discuss and highlight Black women. February 6, 6 - 8 p.m., University Community Center, Room 41
---
London Black History Coordinating Committee (LBHCC) Events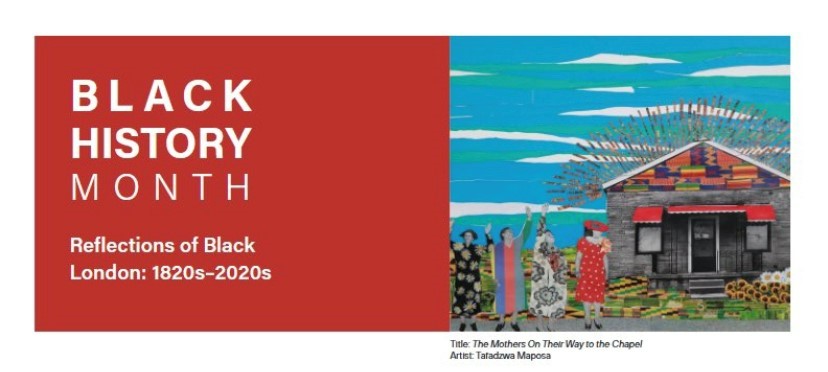 LBHCC has a full calendar of Black History Month events, including these:
Black History Month Opening Ceremony: February 4, 1 - 4 p.m. at Museum London, 421 Ridout Street North
Family Program: February 11, 10 a.m. - 1 p.m., London Public Library, 251 Dundas Street
Black Opportunities Open House, February 18, 9:30 a.m. - noon, North London Optimist Community Centre, 1345 Cheapside Street
Fugitive Slave Chapel Documentary Screening, February 18, 2 - 5 p.m., London Public Library, 251 Dundas Street
Abel Maxwell, February 23, 6:30 - 8:30 p.m., Aeolian Hall, 795 Dundas Street
2023 Lewis Coray Trailblazer Awards, 6 - 9 p.m., London Police Headquarters, 601 Dundas Street
African Food Festival, February 25, 5 - 8 p.m., Carrefour Communautaire Francophone de London, 920 rue Huron
Closing Ceremony, February 25, 2 - 6 p.m., Wolf Performance Hall, 251 Dundas Street
Most events are free of charge. Find more information on these and other LBHCC events.
---
Épelle-Moi Canada presents Colloque sur la diversité, February 11, noon - 3 p.m., École élémentaire catholique Sainte-Jeanne-d'Arc, 35 Fallons Lane
YAYA's Kitchen offers an Afro Vegan Tasting Menu from 7 - 10 p.m. on Friday nights in February and March.
---
Black History Month Resources
Visit the Government of Canada's Black History Month page for information and resources.
---
The Canadian Centre for Diversity and inclusion (CCDI)
The CCDI is presenting a webinar, Unlearning anti-Black racism, on February 9, from 1 - 2 p.m. Find more information and register at https://ccdi.ca/event-calendar/ccdi-webinar-black-history-month-unlearning-anti-black-racism/.
---
SEE COLLECTIVE
Here is a list of local Black artists and entrepreneurs compiled by a beautiful online magazine called See Collective. https://www.seecollective.co/

Founded by Kerry Ssemugenyi and Zion Bekele, SEE COLLECTIVE is an online community based in London, Ontario, embracing the electric and adventurous spirit of this generation of creatives and entrepreneurs. Founded on the desire to inspire, SEE COLLECTIVE highlights local tastemakers and creatives through stories and visuals that immerse you into the very fabric of the FOREST CITY.
Check out See Collective's list of local Black-owned businesses, which includes restauranteurs, retailers, suppliers, creatives, collectives, musicians and more.
---
Books for Black History Month
Watch Melanated View, the award-winning six-episode Rogers TV series co-executive produced by Jennifer Slay.