Employee Financial Services
Please read the following important instructions:
The Employee Financial Services area is now accessible from anywhere with the internet. Please see the following login instructions.
If you are having any difficulties, please contact the Payroll Office by email (payroll@kings.uwo.ca).
How to Login and Navigate to the Employee Financial Services area:
1. Login to myKing's.
2. Click on the "Employee Web App" link.
3. Login using your UWO email username and password.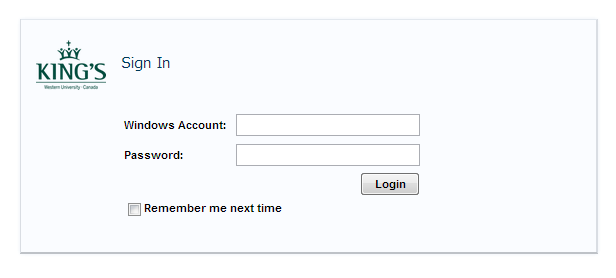 4. Click the "King's Employee Portal" link.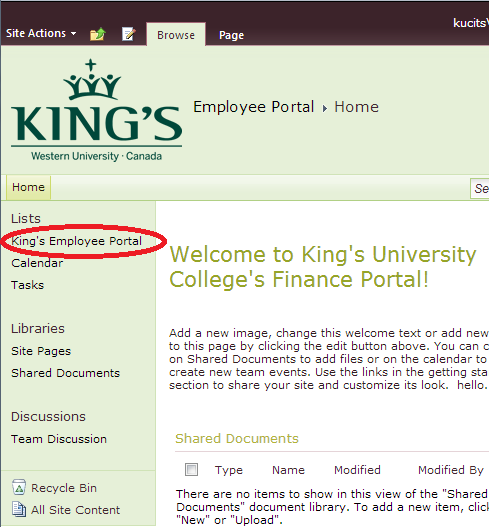 5. This will bring you to your personal employee portal where you can view things such as your paystub, general information, pdf balance and research grant balance and much, much more!
How to View your Paystubs in your Employee Portal:
1. To see a list of your paystubs, click "My Paystubs".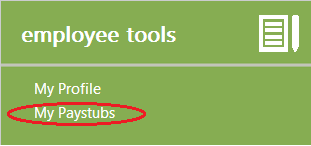 2. Locate the paystub you would like to see and click "view" to the right.
Note - The NEW Employee Portal will contain all paystubs starting March 31st, 2013. The OLD Virtual Pay Statement will contain all paystubs up to and including Jan 1st, 2013. If you can't find a paystub on either of these systems, please contact payroll for a hardcopy.
How to View your Profile in your Employee Portal:
1. To see your personal employee information, click "My Profile".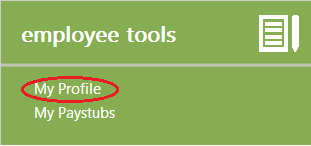 2. Click on the various tabs to see the your current information on file.
3. If you notice any issues, please feel free to update the information and click the Request Changes button. If you have any questions/issues with the information please email Shaila Beaudry at sbeaudr2@uwo.ca