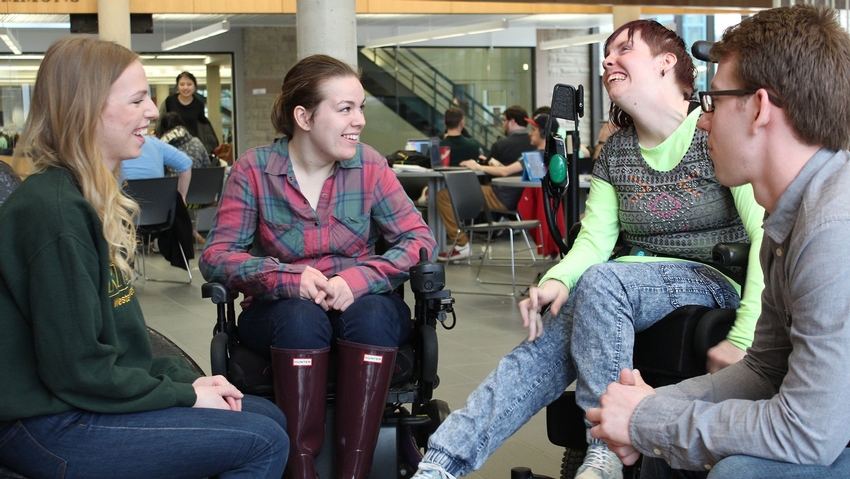 Services for Students with Disabilities (SSD) at King's believe every student has the right to "Access Success"! We are committed to providing an accessible and barrier-free learning environment, with services geared toward a wide range of needs.
Students using the services provided by SSD have disabilities which may include, but are not limited to, vision, hearing and mobility impairments, learning disabilities, psychiatric disabilities, chronic illnesses, chronic pain, and attention deficit/hyperactivity disorders.
This website is designed to highlight information, services, and resources available to students with disabilities that will enhance and ensure continued success throughout their university experience.
Students are encouraged to contact Counselling and Student Development as soon as possible (preferably no later than August 1) to make an appointment with a Disabilities Counsellor to discuss academic accommodations for the Fall/Winter term, and to learn how SSD can assist in making the university experience a positive and rewarding one.
Intersession/Summer 2017 is a NEW session. You must contact our office as soon as you have registered in your course(s). Call 519-433-3491 ext. 4321 or email csd@kings.uwo.ca. Failure to contact our office will mean that your accommdations will not be in place for your course(s).
To schedule an appointment with a Disabilities Counsellor, please contact:
Services for Students with Disabilities
King's University College
266 Epworth Avenue
London, Ontario
N6A 2M3
Wemple Building, Room 157
t. 519-433-3491 ext. 4321
f. 519-963-1013
csd@kings.uwo.ca