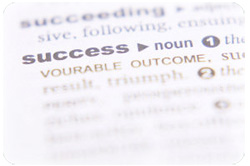 King's University College Career Services recognizes the importance of career development. We understand that just getting your degree isn't enough. The rising cost of education increases your need to make sure you are getting a good return on your educational commitment. Developing a career plan assists you in making more effective choices within your academic program.
As a King's student you can begin exploring your vocational issues with a career counselling professional and still have full access to extensive career resources on the constituent campus of Western University Canada. Career Services can provide you with help connecting your field of study to occupational alternatives, defining a vocational goal, creating a post degree educational plan, accessing resources to develop your resume and job search strategies and much, much more!
We recognize that as pivotal as career development is, in the busy life of a student it has to be accessible in the few moments you have available outside of your academic commitments. With this in mind, we have endeavoured to make Career Services as accessible as possible through the development of web related resources, library materials and streamlining access to some career resources at the constituent campus.
Take action to achieve your current and future career goals. Learn what resources are available for you. Using the links on the left side of the page, you can begin to work on your career planning concerns in a variety of different ways including scheduling an appointment to see a career services counsellor, investigating library resources or attending a workshop.
Remember-- successful students seek help. Access Success!
---
To schedule an appointment with a Career Counsellor please contact:
Counselling & Student Development
King's University College
266 Epworth Ave.,
London, ON
N6A 2M4
(Wemple Room 157):
Phone: 519-433-3491 ext. 4321
Fax:: 519-963-1013