REVEREND MICHAEL BECHARD
Pastor/Chaplain
Michael Béchard was born in Woodslee, Ontario and after graduating from King's University College (BA, 1991), he studied theology at St. Peter's Seminary (M.Div., 1994). Ordained a deacon for the Diocese of London in 1994 and a presbyter in 1995, Father Béchard has served at various parishes in the Diocese of London. Completing studies at the University of Notre Dame (MA, 2000), Michael took up his current position at King's University College and Western University. While at King's he completed additional qualifications (DMin 2012) at the Graduate Theological Foundation.
Father Béchard is the Director of the Office of Campus Ministry and the Pastor of Christ the King University Parish. He has taught a number of different courses at St. Peter's Seminary and continues to lecture at King's University College. He is the Chair of the Centre for Jewish-Catholic-Muslim Learning.
Outside of his commitments at King's, he has served as the Master of Ceremonies of the Diocese of London (www.dol.ca), Director of Liturgy and as Chair of the Board of Directors for Canadian Catholic Campus Ministry (http://www.cccm.ca).

He has been interviewed on a number of occasions by CTV, CBC and The London Free Press on issues related to the church, liturgy and the ministry of the Holy Father.
---
JANET LOO
Campus Minister / Director of King's University College Chamber Choir

Janet Loo's area of responsibility is in music ministry and liturgical facilitation, which involves working with the choirs, working with wedding couples to assist in selecting readings and music, and leading a bi-weekly prayer with the songs of Taizé. In addition, she also serves as Artistic Director and Conductor of the award-winning King's University College Chamber Choir.
A native of Toronto, Janet has been actively involved in music ministry leadership since 1995. She has directed choirs at the University of St. Michael's College in Toronto, Holy Rosary Church in Toronto, and at St. Peter's Cathedral Basilica in London. Her music ministry outreach has also extended to the medium of television as she worked for several years with the Redemptorist Community on the Perpetual Help Devotions program on Vision TV.
Janet has a close connection with the prayer and music of the Ecumenical Monastic Community of Taizé, having recorded on one of their CDs and directed choirs in their community in France. In recent years, she has directed music at their larger prayer gatherings in North America, including World Youth Days in Toronto, the North America Taizé Meeting in Montréal, and the Archdiocese of Detroit Jubilee Celebration.
She is currently a Music Education lecturer at Western's Don Wright Faculty of Music. She has also led numerous music workshops at conferences, parishes, school boards, and faculties of theology, including being on faculty at the Ontario Liturgical Conference Summer School for Musicians. Janet holds a Master of Music degree in Vocal Performance and Literature from Western University.
---
LISA CAEIRO
Administrative Assistant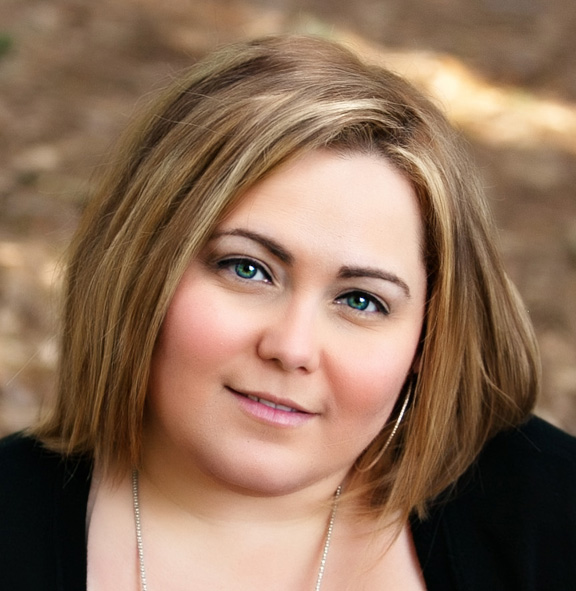 Lisa graduated with a Bachelor of Arts Degree in Commerce and Child Psychology. She has a strong background human resources, administration, accounting and case management and had been employed in the Public Healthcare sector for the past several years. She has also been responsible for event planning at conventions, special events and trade shows. Lisa is known for her outgoing personality and sunny disposition.
Presently, Lisa is the Administrative Assistant for the Office of Campus Ministry and the Secretary for the Centre for Jewish-Catholic-Muslim Learning.
---
MELISSA PAGE NICHOLS
Pastoral Counsellor

Melissa believes in providing hope, dignity, and compassion for each person she interacts with as they search for ways to overcome life's obstacles. In her role as Pastoral Counsellor, Melissa strives to convey a respect that demonstrates the value and worth of every person.
Born and raised in London, Ontario, Melissa had a love for literary studies and completed an undergraduate degree in English with the vision of pursuing journalism. That vision changed when Melissa felt a distinct calling to the helping profession of social work. Melissa completed both her Bachelor of Social Work and Master of Social Work degrees in the School of Social Work at King's University College, where she now has the pleasure of teaching part-time.
For many years Melissa worked in the non-profit sector with a particular focus in supporting women survivors of sexual assault. For the past number of years Melissa has expanded her work into her own private practice providing individual, couple and family counselling for a variety of issues.
Melissa has also pursued her love for the Spanish language and culture, which has included three intensive humanitarian/faith-based experiences in Colombia, Mexico and most recently in Bolivia with International Justice Mission.
---
ANNETTE DONOVAN PANCHAUD
Campus Minister

Annette was born in Toronto. She completed her undergraduate studies with an Honours degree in English and a minor in Christianity and Culture at St. Michael's College, University of Toronto. During her time as an undergraduate she was involved in campus ministry. After a short period as a high school campus minister she returned to St. Michael's College (Toronto School of Theology) to complete her Master of Divinity (1995).
In 1994 she married her husband Jim. After completing her theology degree they moved to North Vancouver where Annette coordinated parish outreach efforts to youth and collaborated at a diocesan level to promote comprehensive youth ministry and the pilgrimage to World Youth Day 2002. Six years later, they moved to London where they now reside with their 3 children. Along with Jim, she has facilitated Parish Mission and Retreat experiences, and liturgical workshops.
Annette has also coordinated two diocesan youth events in London and was the chair of the planning committee for the Jean Vanier "Messengers of Hope" conference at King's University College in 2006.
Presently, Annette coordinates social justice and outreach initiatives at King's University College, and is responsible for the Christian Initiation on Adults (adult baptism) and adults being received into the Church. She is also responsible for liturgical preparations and assists with the ongoing formation of Ministers for Eucharistic Liturgies, as well as ongoing adult faith formation. Annette also plays an active role in connecting students to the Canadian Catholic Student Association.
---
JIM DONOVAN PANCHAUD
Permanent Deacon

Jim came to Canada from Bermuda along with his parents and five brothers in 1973. His family settled in Kitchener, Ontario. He is married to Annette and they have three children, Julian, Kathryn, and Miriam all of whom contribute to the "joyful messiness that is life as a family!" He completed a BA in English at St. Jerome's University College, Waterloo in 1991 and a Master of Social Work degree at the University of Toronto in 1996. Shortly after moving to London in 2002, Jim was accepted into the formation program for the Permanent Diaconate and was ordained to the Order of Deacon in 2007. We welcomed him to Christ the King University Parish in 2011.

After 20 years of professional social work practice focused on individual, family, couples and, most recently, psychosocial oncology, he is now serving the Diocese of London as the Director of Permanent Diaconate Formation & Study and the Human Formation Counsellor at St. Peter's Seminary.
---
MAIJA WILSON
Campus Minister

Maija believes there is a great importance in learning from other cultures and understanding each others' differences. She has learned this through working with the L'Arche community and the message of Jean Vanier. In addition, she spent some time in Dominican Republic, Haiti, Honduras, and along with her husband, lived in South Korea for a year and a half and travelled extensively through some countries in South East Asia.
Presently, Maija continues her studies, currently working towards her Master of Divinity. This will assist her as she co-ordinates youth opportunities and works with children and their families for sacramental and spiritual formation. It is Maija's hope to constantly learn and build relationships with young people, empowering them to learn and grow in Christ.
---