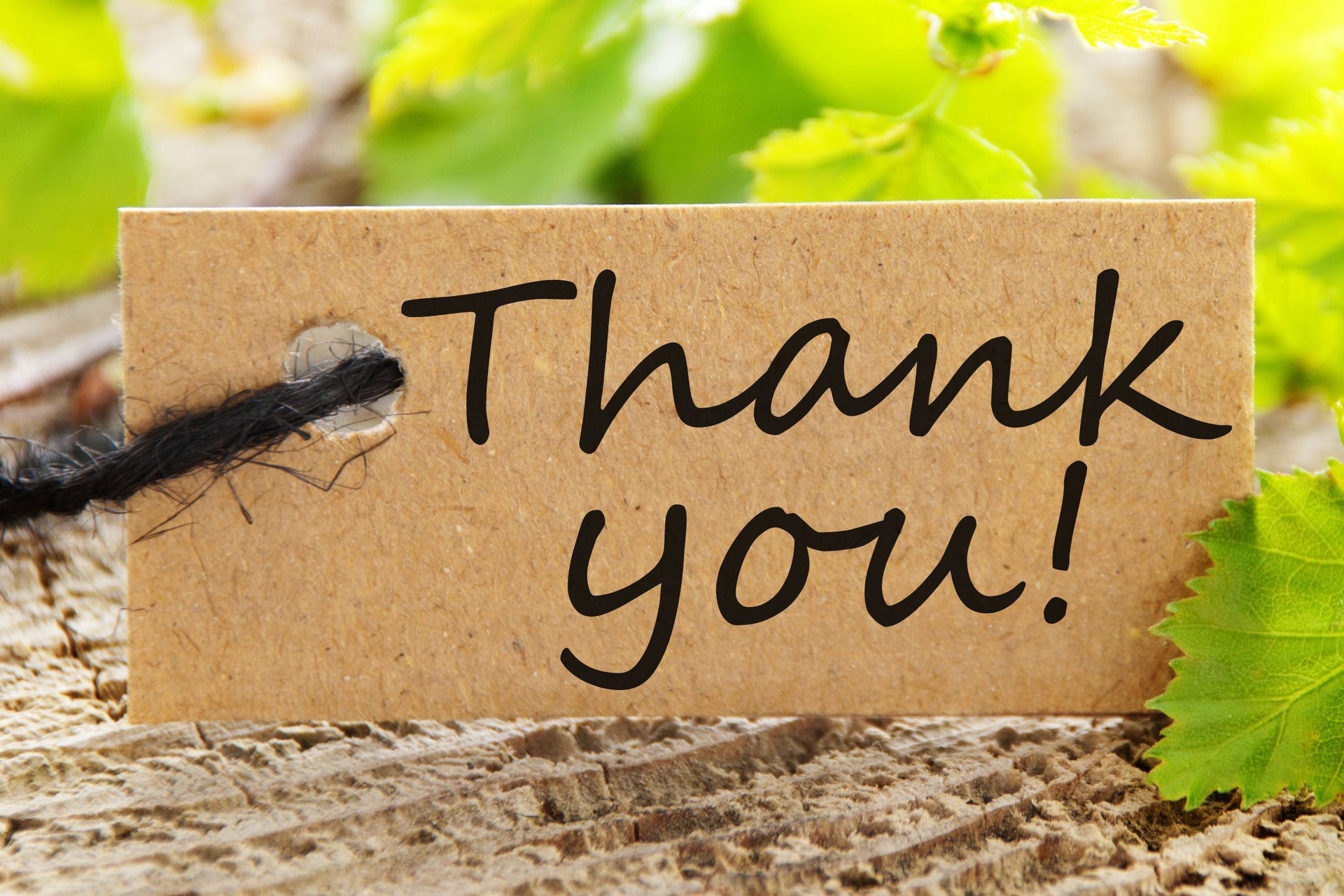 We would like to thank the individuals, corporations, organizations and foundations that have made a gift to King's University College in support of the Student Life Campaign as of July 31, 2015.
Visionary Society - ($1,000,000 +)
King's University College Students' Council
Darryl J. King '97/Logikor Inc.
---
Benefactors' Society - ($100,000 +)
Boys and Girls Club of London Foundation
Lynne M. Cram
David J. Ducharme '64 & Lynda Ducharme
Reverend Edward J. R. Jackman, Jackman Foundation
Joanne Kenny & Peter Kenny
King's University College Alumni Association
Arthur Labatt & Sonia Labatt
Lowell B. Mason Jr. & Elizabeth S. Upjohn-Mason
In Memory of Dr. Joan Mason-Grant
Michael Albert Garron Foundation
Mitchell and Kathryn Baran Family Foundation
Michael F. O'Hare '80 & Rosemary O'Hare '81
Michael Rolland '79
Sisters of St. Joseph of the Diocese of London Foundation
Don Smith & Joan Smith
Andy Spriet & Helen Spriet
Paul D. Stevenson '80
John Vitali & Frances Vitali '91
---
Patrons' Society - ($50,000 +)
ARAMARK Canada Ltd.
Brad Badeau & Kathy Badeau
BMO Bank of Montreal
Paul M. Dub '94
The Estate of Doris Evelyn Dunn
In Memory of Jenya Hayhoe '85
Stratis Katsiris & Family
Gerald Killan & Linda Killan
Patrick J. Phelan '78 & Family
Russell Investments
In Memory of Rosemary Thuss
---
Innovators' Society - ($25,000 +)
Karl Arvai & Penny Arvai
Tozun Bahcheli & Beth Davidson
In Memory of Christopher Perrin Beatty '07
J. Claire Callaghan '71
Canadian Imperial Bank of Commerce (CIBC)
Brian Chapman
Gary Comerford '73 & Cathy Comerford '73
CultureWorks ESL
Diocese of London
In Memory of Dr. Jacques Goutor
John E. Hall '59
J.D. Han & Hae Ryun Park
Paul J. Hogan & Barbara Hogan
Dieter Jahnke & Lyse Jahnke
KPMG
David MacKenzie '83 & Kelly MacKenzie
Marilyn Mason
In Memory of Dr. Peter McMahon
Nexen Inc.
Bruce R. Shewfelt '87 & Claire M. Shewfelt '88
Nicholas Skinner & Wendy Skinner
Henry Thuss
---
Partners' Society - ($10,000 +)
Antony D. Abbott & Joyce Abbott
The Estate of William Francis Barnicke '63
Alexander Bishop '07 & Paul Ray
The Late Reverend Angelo Dominic Bovenzi, C.S.B.
In memory of Jeremy Bowley
William Bush
Chris Cahill '80, Lori Cahill & Family
John J. Callaghan '67 & Linda Callaghan
Sauro Camiletti
Class of 1961
David Convery '73 & Patricia Convery '75
In Memory of Dr. Jeffrey Cormier '90
William F. DeLuca '67 & Mary M. DeLuca
Richard J. Dixon '78
Elizabeth A. Drewlo '88
Des Dutrizac '69 & Martha Dutrizac
David Epston
Richard J. Flinn & Marilynn Flinn
Ryan M. Gauss '08 & Haley Gauss
Go Bee Industries Inc.
The Jack and Barbara Hay Foundation
Erma Jacob '94 & Family
The John David and Signy Eaton Foundation
Anita T. Kain '80
John C. Kennedy '65, Terri Kennedy & Family
Mavis Killan
King's University College Staff Association
Joseph A. Lassaline '69
The Lord Family
In honour of Chuck & Kay Lyons from their 7 children and families
Joe MacDonald '80
Joseph A. Madill '69
McKenzie Lake Lawyers LLP
Irene McMahon
Trish McMahon
Reverend Terrence R. McNamara
Jennifer Mercanti
Steven R. Meston '86
Timothy P. Murray '88 & Kimberly A. Curran '89
John C. Nash '58 & Margi Nash
Sid Noel
Robert Paterson '72 & Angela Paterson
Philip J. Payne '68 & Barbara A. Payne
Tom Peirce '82 & Anne Marie Peirce '84
Perkins + Will
John F. Petch '60
Reverend Peter Proulx '73
Ken J. Regan
In Memory of Jeffrey Roche '03 & Hannah Gordon Roche
James A. Scarfone '70
Brent Shea '80 & Becky Shea '79
In Memory of Mary Sheehan-Birch '86
In Memory of Barbara Spruce
Stinson Security Services
In honour of Mr. Lynda Swift
David Sylvester & Allyson Larkin
James S. Walker '86
Mary Carol Watters
---
Principals' - ($5,000 +)
Sean P. Adams '00
Stephanie D. Bangarth '95
Laura Béres
Ken Birch
Bill Brennan '74 & Judy Brennan
Hye Yeon Cho
Michael (Jim) Conroy '67
Cornerstone Architecture
John J. Cronin & Dorothy Cronin
Tracy Cunningham '97 & Calum Cunningham '97
Debbie Edwards & Rick Csiernik
F.K. Morrow Foundation
David Finch '90
Frank Franciosa '00
Steve Glickman & Sharon Glickman
Suzanne Loranger Grenke '84
Glenn J. Hardman & Carol Hardman
John M. Howard '71
Dermot Hurley
Lawrence Jardine & Janet Jardine
John W. Jarrell & Mary Margaret Jarrell
Tom Jory '87 & Margo Jory
Ina C. Kevins '81
Jacques Kornberg
Erin Lawson & Ted Lawson
The Lawson Foundation
Dante Lenardon
Terry Leon '72 & Mari Jo Leon '72
In Memory of Heather F. Maclean-Meek '79
Paula Marcotte
Catherine Martin
Carolyn Mason
Denson McDonald '66
Don McDougall & Marion McDougall
Mary McLaughlin
MedTech Wristbands
Fred Meek
Joseph Michalski
Julie Michaud
Hamidullah Mohib
George Murray
Sherry L. Nowlan '84
Margaret J. Pressey '75
John Regan '84
Rival Office Solutions Inc.
In Memory of Jackie Ross
Vanderwesten, Rutherford, Mantecon
The Estate of Earl G. Williams
Roger D. Yachetti '61 & Cleda Yachetti
James C. Zucchero '82 & Holly Watson
---
Champions Society - ($1,000 +)
Hans G. Abromeit & Anna Abromeit
Katherine Adamcyk
Vincent Agro '62
Paul A. Agro '59 & Carol Agro
Jane Antoniak
David Baker & Sophia Baker
Joseph J. Barnicke, C.M.
Douglas Bassett & Susan J. Bassett
Tina E. Bax & Mike Bax
Reverend Michael Bechard '91
Renato M. Berlingieri '80 & Marie Berlingieri
Andrea Bezaire '02 & Derek Bezaire
Marlon L. Biollo '01
John Birch & Frankie Birch
Jane Borecky '97
Shirley Bratscher
Stephen P. Brennan & Carol-Ann Rivest
Steve Brisebois
Mark D. Browning '77
Antonio Calcagno
Danny Chang
Gregory F. Child '90
Andrea L. Chisholm '82 & William D. Chisholm '79
Dom Christian & Kate Birch
Robin Creeden '62 & Diane Tait
Neisha Cushing '03 & Steve Mace
Pamela Cushing & Jay Pot
Patricia Damaren & Norman Damaren
Day to Remember
Robert Deane
Stephen B. Deighton '91
Stephen J. Dunn '81 & Corrine Dunn
David J. Elias '90 & Heather Bell
Veronika Elsie
Daniel Ferguson & Kathleen Ferguson
Phyllis Fidler '04
Paul Fox '70 & Nancy Fox
Nicole Furnival & Cory Bowman
Stephen J. Fuzy '58 & Katarina Fuzy
Fred Galloway & Bev Galloway
Harvey Gleason & Mary Lou Gleason
Leslie A. Gloor Duncan '96
Eunice Gorman '80 & Kirk Ryan
The Great-West Life Assurance Company
Tanya D. Grierson-Weiler '97 & Todd Grierson-Weiler
Robert Gunn
Mary Ann Heggarty '73 & Gerard Heggarty
John Heng
Ronald R. Holmberg '61
Karen L. Holmes '78
Marie R. Horman '82 & Barry Horman
Diane Humphrey
Trevor D. Hunter '92
Geoff Hutton '66 & Margaret Hutton
The Honourable Henry N. R. Jackman
Rose Marie Jaco
Andrew Jardine '06 & Erin Jardine
Jennifer M. Jones '02
K & L Construction Ltd.
Lindsay Kennedy
Raegan Kennedy
Robin Kennedy
Tara R. Kenney '05 & Darrell Black
Don Kerr
Jonathan A. Kielb '90
William J. Kienapple '59 & Mary Kienapple
Elisa Kilbourne
Catherine M. Kovacs '83 & Les Kovacs
Barbara H. Laing-Hiseler '77
Brian J. Lane '78
Mina LaRocca
George J. Leon '65
Darlene M. Leon-Tiftickjian '84
Levstik Medicine Professional Corporation
Frank J. Linsdell & Joan Linsdell
John Lyons '71
David MacGregor & Patricia Bishop
Heather Mackay '94
Shelley Mackenzie & Bill Mackenzie
Jennifer A. MacRae '96 & Mathew Hoy
Jeff Major
Christopher M. Makuch '93
In Memory of Harry Mason
Dan Mathieson & Carolyn Mathieson
Shawn T. McConville '84 & Beverly McConville
Daniel L. McCowell '81
Reverend William T. McGrattan '86
In Memory of Dr. William McKercher
Tom McGrenere '60
Joanne J. McNamara '96
Sally McNamee
Rod McNaughton & Landon McNaughton
Hugh Mellon
Alayne Metrick '73 & Ronald J. Metrick
James A. Metson '85
Betty Miszczyk
Reverend James Mockler
Kathleen A. Morris '86
Phillip J. Mueller & Elizabeth Anne Mueller
Mi-Yeong Nam, Manna Grill
Linda J. Neal '99
Keith G. Noltie '88
Debbie O'Brien
Jerry O'Brien & Maria O'Brien
Patrick E. O'Bright '87
Michael S. O'Neil '86 & Jill M. O'Neil '84
Cosmo Oppedisano & Teresa Oppedisano
Darlene A. Patterson '82
Brian Patton & Teresa Hubel
John M. Paulo '99 & Yuki Paulo
James S. Pender '81
James Peterson '89
Thérèse Quigley
Jeff Regan
Kelly Regan & Tony Vannelli
Larry Regan & Denyse M. Gervais Regan '82
Michael Roach
Mary D. Roberts
Dino N. Rocca '83 & Mary J. Rocca '84
Walter Romano & Michelle Romano
Michael Rupar '80 & Jane Rupar
Salesforce.com Foundation
Shapour Samei & Farinoush Mostaghimi
Michelle Samways
Jerry Santucci '79 & Carla Santucci
James J. Sbrolla '90 & Ann M. Tavares '91
Kelly Schaus & Todd Schaus
Frank T. Schlichtherle '62
Theresa Scullion '85
Vinay Sharma
Megan Shore
Michael Sider & Patricia Sider
Janine Smith
Jennifer R. Smith-Mantel '00
Jeannette Staples
Steven J. Stefanko '71 & Lisa Stefanko
Andrew J. Stockwell '79
Suncor Energy Foundation
The Sunshine Foundation of Canada
Jim (Bud) Tangney '62
Michael Tattersall & Carol Tattersall
Bernie Villeneuve '64
Willard Washburn & Renee Silber
Stuart C. Watts '08
Paul L. Webb '66 & Brenda J. McQuaid '78
Jim Weber '77
Linda Weber
Philip Weinstein '78 & Judy Weinstein
Paul Werstine '70
Jill A. Whelan '93
Sharon L. Wright-Evans '74 & Brendan Evans
Valerie Zawilski
Charles Zucchero
Pearl Zucchero
---
Ambassadors - ($500 +)
Tina Abarquez '90
Matthew Annibale
Peter E. Arthurs '60 & Judy Arthurs
Anthony J. Barone & Norma Barone
Andrew M. Bartley '88 & Corinne Walsh
Carolyn M. Boerboom '82 & Frank Boerboom
Evan J. Boere '82 & Patti S. Boere '84
Paul Boothe & Patricia Boothe
David Breech & Joan Breech
Dick Brouwer
Ruth Brouwer
Hunter Brown
Rebecca Burgoyne '14
Alan Cahalan
Anthony L. Capitano & Dorothy Capitano
Mary Cappuccitti
Jane M. Carere '77
Chevron Canada Resource
Wayne A. Chorney '83
Anthony N. Circelli '04 & Nicole M. Circelli '05
Katrina M. Clarke '06 & Jason Clarke
Ruth Compton Brouwer
Deborah A. Comuzzi '78
Michael A. Cookson '86 & Catherine Cookson
Michelle Corbett '84
Linda D. Cornish-Goodwin '80
J. Basil Crean & Vivienne Crean
Claude F. Damiani '77
Robert M. Daudlin '61
Dennpaula Inc.
Francis A. DeSantis '72
Mary Dool
Michael W. Doucher '67 & Cathy M. Doucher
Francis J. Doyle '07
Thomas E. Dunn '79 & Pamela K. Dunn '79
Susan Evans
Joseph J. Eydt '97
Linda B. Fischer
Mary Margaret Fox & David Britnell
Jean Fromm
James A. Frumau '61
Rosanne Gambrill '90
Bette-Jane Genttner
John A. Giandomenico '66
Simone Gibson Reynolds '81
Darryl Gilpin
Margaret Anne M. Grier '90
Dale A. Ham '88 & Tom Ham
Julien R. Hammond '92
Regina Hanley
Judy L. Hannivan '81 & John Hannivan
Mary Henri
Elizabeth Hewitt
Katherine M. Hill '78
Terry Hobin
Lisa L. Houghton & Scott R. Houghton
ING Direct
Allan Irving
Lynne Jackson
Paul Jacob
Xing Jiang
Aaron Johnson
King's University College Professional Administrative Officers Association
King's University College Residence Council
Albert La France & Renée Soulodre-La France
Larry Langan
Most Reverend Eugene P. LaRocque
Michael J. Lawless '02
Tim J. Lee '77 & Babs Lee
Kathryn Lefave
Steven G. Mackinnon '79
James Maclean
Helen J. Mahony
Daniel Maoz
James R. McCarney '78
Gary C. McCarthy '68
William McCloskey '65
Paul McCutcheon
Janet E. McEwen
Jessica McPherson
George M. Moore '65 & Joan Moore
Antonio Morano '89 & Jacqueline Morano '88
Erika L. Mozes '00
Michael D. Muirhead '75
Marc A. Nadeau '90
Rick Naranowicz & June Naranowicz
Euro J. Narduzzi '63
Jacquetta Newman
Michael Nicholas & Stephanie Nicholas
Ana Ning
nuskule inc.
Patrick W. O'Brien '71 & Evelyn O'Brien
Jill E. Pariser
Gary Paterson & Elizabeth Paterson
William D. Payne
Samantha L. Pearson '07 & Donald Gorassini
Paul Philbrook & Maureen Philbrook
Theresa Pittao
George F. Plaxton & Antonia Plaxton
Robert D. Plexman '72
James C. Powell & Mary Powell
Joseph A. Radocchia '90
Henry G. Rawlinson '90
RBC Foundation
Jennifer Regan & Gareth Davies
Shannon M. Regan '93
Regional Social Forum
Wayne Reid & Kathryn Reid
Christopher Roney
Michael D. Ruf '76 & Joan A. Ruf '77
William A. Ruth & Susan Ruth
Larry Sander & Connie Sander
David Scandiffio
Michael Scott & Marilyn Scott
Signature Events
Marc Sorrenti
Marian E. Spitters '83 & Harry Van Bavel
Frank Stranges
June A. Sylvester '78
Joseph P. Szekeres '82
Angela M. Tallett '89
Timothy Tattersall '96
Katherine E. Tew Darras '91
Jill Thompson
Edward C. Thorn '58 & Mary Thorn
Jennifer Thwaites
John Tudor
Holly M. Valentine-McDonald '02
Dale E. Vibert '82
Alana R. Walker Carpenter '96 & Kevin B. Carpenter
Linda M. Walters '76
Trina Washington '82
Gerry Whelan '82 & Linda D. Whelan '82
Colleen A. Williams '77 & Michael L. Williams
Karl P. Wysotski '64 & Phyllis Wysotski
---
While every effort has been made to ensure the accuracy of this listing, errors and omissions may occur. Please accept our apologies and bring any corrections to the attention of King's University College Foundation at 519-433-3491 x4500 or 1-800-265-4406 x4500, so we can correct this for future listings.